LastPass: Managing passwords to keep digital lives secure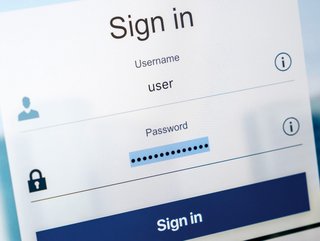 With the cause of data breaches on the rise from weak, reused, or stolen passwords, we take a look at LastPass, and how it keeps passwords secure
Founded in 2008 LastPass is a secure password manager that stores all of your usernames and passwords in one place, called a vault.
The vault is a central hub of all stored data and after you save a password to your vault, LastPass always remembers it for you.
Helping more than 30 million registered users organise and protect their online lives, the company assists more than 85,000 businesses of all sizes. From enterprise password management and single sign-on to adaptive multifactor authentication, LastPass for Business gives control to IT and frictionless access to users.
LastPass is a browser-based password manager with extensions for Chrome, Firefox, Safari, Opera, and Edge as well as Android, iOS, and Windows phone apps. It uses the industry-standard AES 256-bit encryption and also offers multi-factor authentication (MFA) which lets users access their account using a smartphone or fingerprint.
Why are password managers important?
A strong password is extremely important as it is often the first line of defence from any cyber attacks.
One of the main benefits of using a password manager is to boost your cyber security, as you do not have to be able to remember lots of different and complicated passwords. That means people can incorporate the latest recommendations for secure passwords, including using long phrases, symbols, numbers, punctuation, and capitalisation.
Password managers can also help when it comes to sharing passwords to joint accounts with family or co-workers. It's not recommended you give away your personal passwords, but for shared accounts, a password manager gives you the option to control who has access to passwords.
Employees are struggling with too many passwords
LastPass recently released the findings of an IDC Global Survey on Identity and Access Management. The survey revealed that "balancing company security requirements and the employee user experience" is the number one identity challenge, followed by "employees struggling with too many passwords."
According to the survey, 83% of the organisations who have suffered a security breach believe the breach resulted from a compromised password or identity compromise such as phishing, highlighting a greater need for organisations to adopt identity and access management solutions that work with all employees, are capable of securing every credential in the company, and promote the right security behaviours.
"Long gone are the days of workers being tied to their desks, and this new environment is bringing even newer security challenges for companies. This latest survey explores the future of work and how businesses can expand their security amid rising identity attacks in the industry," said Katie Petrillo, Director of Product Marketing for LastPass. "As we look to the future of the workplace, employers who embrace deploying a single, user-friendly solution will help ease the employee experience, which is why password managers are fundamental to securing identity and access within an organisation."