Top 10 Antivirus Software Companies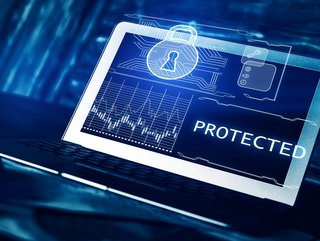 Cyber attacks in particular have exploded in 2023, with an increase of 60% having been reported earlier in the year
From data protection to threat detection, Cyber Magazine considers some of the best antivirus software companies who are committed to protecting businesses
Ensuring that there is good antivirus software in place is a crucial step for businesses to prevent data breaches and cyberattacks.
Antivirus software aims to detect criminal activity on a device and delete or quarantine it. Cyber attacks in particular have exploded in 2023, with an increase of 60% having been reported earlier in the year. In an ever-evolving workplace where hybrid operations are the norm, companies are increasingly advised to look for better services that benefit their operations.
Cyber Magazine considers some of the most forward-thinking antivirus software companies who pride themselves on a continued commitment to data protection.
AVG is a pioneer in security systems and offers a wide range of protection, performance and privacy solutions for both consumers and businesses. Now owned by multi-national cybersecurity company Avast (see below), AVG is committed to its world-leading digital security products to keep people's devices safe.
The company is best known for its antivirus product, which operates as a freeware program and determines if a program's code is behaving like malicious software. It scans a computer's documents, programs, and emails for suspicious behaviour, before rating the risk of each file.
Based in the Czech Republic, Avast offers a similar antivirus software with network scanning and ransomware shields. Its offerings are cross-platform internet security applications developed by Avast for Microsoft Windows, macOS, Android, and iOS.
Avast offers both free and paid products that provide computer security, browser security, antivirus software, firewall, anti-phishing, antispyware and anti-spam, to name a few. The program is very customisable, letting the user change its appearance and functions to suit their organisation. It also offers limited access to Avast's VPN service.
Key facts
27+ years of legacy and innovation

9 million customers

76+ countries
Quick Heal is an Indian multinational cybersecurity software company. It develops security software for consumers, servers, cloud computing environments and small and medium enterprises, in addition to selling products directly to customers or through its partner channel.
Its products are designed to simplify IT security management across the length and depth of devices and on multiple platforms. The company's R&D has focused on computer and network security solutions with a portfolio of cloud-based security and advanced machine learning enabled solutions to prevent threats, attacks and malicious traffic.
Key facts
1bn+ protected users worldwide

400,000+ business customers

195 countries
ESET is a company that specialises in cybersecurity. Its security products are made in Europe and provide security software in more than 200 countries and territories worldwide, with its software localised into more than 30 languages.
Its antivirus software is known for its excellent ability to identify and disable malware for users without slowing down their computer. ESET NOD32 in particular has been hailed as a solid choice for Windows users.
Norton uses signatures and heuristics to identify viruses, as well as e-mail spam filtering and phishing protection. Its antivirus software provides multi-layered virus and malware protection, as well as 24/7 member support.
The antivirus product scans and helps to remove malware files that enter a computer, tablet or smartphone. Norton antivirus technology in particular uses machine learning to determine if a file is good or bad - and can do so even if it's the first time seeing that file.
Key facts
506m cyber-attacks stopped

102m unique malicious URLs blocked

109m unique malicious objects neutralised
Kaspersky is a multinational cybersecurity company with a holding office in the United Kingdom. Each antivirus plan uses cutting-edge AI technology to detect and prevent any type of online threat. Its antivirus software is designed to protect users from malware for computers running Microsoft Windows and macOS
The company protects the privacy of internet users by blocking unauthorised attempts to access webcams or website activity tracking. It helps to keep intruders out of private and business networks by ensuring that everything is safe.
A global leader in cybersecurity, Bitdefender provides technical consulting, threat intelligence and cybersecurity technology for people and organisations across NATO and EU countries. It is the frequent recipient of industry awards and is recognised as a leader in cybersecurity by independent testing organisations and industry analyst firms.
Bitdefender is a safe anti-malware application and has consistently ranked top of antivirus software, ranking four times for AV-Comparatives' Product of the Year more than any other antivirus program. Its tools include anti-phishing devices, home scanners and virus scanners.
Avira's antivirus software protects users from scams, identity theft and financial losses, as well as securing online activities with a free VPN. In addition, its free software aims to speed up and clean the PC for maximum productivity and safety.
Some of the advantages to using this software are that it offers a good malicious URL and anti-phishing protections and is highly configurable. Its offerings include a firewall to protect your network connection, a password manager to hide online credentials, external drives and USB device scanning.
Trend Micro aims to help make the world safe for exchanging digital information. With decades of security expertise, global threat research and continuous innovation, its cybersecurity platform protects more than 500,000 organisations and 250 million individuals across clouds, networks, devices and endpoints.
Its antivirus software is well-known for having an excellent detection rate, particularly when it comes to malware. The software consistently monitors for ransomware-style attacks from unknown sources in specific folders on a PC. In addition, its interface is simple and straightforward and can be used easily.
Purchased by Intel in 2011, McAfee has continued to stay ahead within the cybersecurity sector by offering an extensive line of products to keep computers safe from malware and other online threats. Historically, the rapid growth of antivirus systems excelled against other security product lines, making McAfee best known for antivirus and anti-spam products.
The company also prides itself on having all-in-one protection that is personalised and easy to use for the user. Part of its offering is antivirus software that detects malware in real time to keep company and personal devices safe from online threats.
******
For more insights into the world of Technology - check out the latest edition of Cyber Magazine and be sure to follow us on LinkedIn & Twitter.
Other magazines that may be of interest - AI Magazine | Technology Magazine
Please also check out our upcoming event - Sustainability LIVE in London on September 6-7 2023.
******
BizClik is a global provider of B2B digital media platforms that cover Executive Communities for CEOs, CFOs, CMOs, Sustainability Leaders, Procurement & Supply Chain Leaders, Technology & AI Leaders, Cyber Leaders, FinTech & InsurTech Leaders as well as covering industries such as Manufacturing, Mining, Energy, EV, Construction, Healthcare + Food & Drink.
BizClik – based in London, Dubai, and New York – offers services such as Content Creation, Advertising & Sponsorship Solutions, Webinars & Events.