A clear and present danger for infrastructure and operations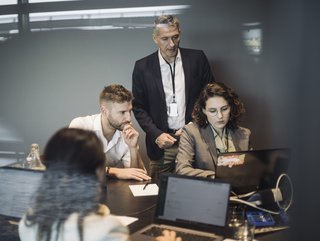 New Infrastructure and Operations Priorities report details six areas for technology leaders to consider as they navigate threats and opportunities in 2023
Infrastructure and operations (I&O) departments will face challenges this year, including cybersecurity threats and regulatory mandates, while also laying the groundwork for opportunities in unstructured data and artificial intelligence, according to new research.
I&O departments have played a critical role in helping organisations adapt to the pandemic, and global IT research and advisory firm Info-Tech Research Group's new Infrastructure and Operations Priorities 2023 report is designed to help leaders drive digital transformation initiatives and realise long-term opportunities.
"Building on the credibility established during the pandemic, I&O is in a unique position to influence the direction a business will take to be successful in a time of austerity," explains Theo Antoniadis, Principal Research Director at Info-Tech.
"Despite a potential economic slowdown, organisations should start the groundwork to capitalise on opportunities in unstructured data and AI and prepare for what has been mislabeled as 'the metaverse.'"
Info-Tech's I&O priorities for 2023 were determined by analysing I&O member responses in Info-Tech's Tech Trends 2023 survey and report, combined with insightful signals from secondary research, economic markets, industry organisations, and vendors. The insights have been examined and compiled into one industry report to help leaders plan and navigate the liminal space between threats and opportunities in the coming year.
The I&O priorities identified in the firm's report are presented in a framework that covers both threat and opportunity signals. The framework highlights the impacts of an economic slowdown, growing regulatory reporting requirements, cybersecurity threats, smart governance of AI, embracing stewardship of data, and the looming explosion of augmented reality and Web 3.0 technologies.
Info-Tech's research focuses on six key priorities the company says should be top of mind for future-focused I&O leaders:
Enhanced I&O cybersecurity
Cybersecurity incidents are a clear and present danger to I&O members, as 53% of surveyed I&O members identified cybersecurity incidents as the number one threat disrupting operations in 2023. I&O leaders must form cross-functional cybersecurity teams, contain cyber threats with zero-trust architecture, and leverage AI to build vigilant security intelligence.
ESG reporting
With government-enacted regulations on environmental, social, and governance (ESG) reporting being rolled out worldwide, these mandates present an operational risk to I&O members. Alarmingly, only 7% of survey respondents believe that they could very accurately report on their carbon footprint, and 23% said they were not able to report accurately at all. I&O departments must understand their ESG risk exposure and work to implement an ESG reporting framework.
Recession readiness
I&O members experienced a spike in technical debt following the global, pandemic-driven economic shutdown, workforce displacement, and highly disrupted supply chains. I&O leaders must get ahead of inflationary pressures with early budgetary planning and identify the gap between catch-up projects and required net new investments.
AI governance
AI technology has permeated diverse I&O functional areas, with 32% of I&O survey respondents saying they already invest in AI, and 40% intend to invest in 2023. However, this may cause challenges with silos of AI scattered throughout the enterprise, leading to operational inefficiencies and legal issues if not properly overseen. I&O leaders must establish an AI governance program to build trust in AI results and behaviours, maintain an inventory of its use, manage bias in AI decision-making, and protect data sets from manipulation.
Data governance
What the enterprise expects from enterprise storage is much more complicated in 2023. According to Info-Tech's survey, 63% of I&O members anticipate their data storage to grow by at least 10% in 2023, and 15% expect 30% or more growth in data storage volumes. Data protection and governance have become non-negotiable aspects of enterprise storage, even when it is unstructured. I&O leaders must develop a data governance program that includes an I&O data steward for oversight, a solid backbone for AI operations, and a comprehensive storage architecture.
Brave new metaverse
The pandemic has created a unique opportunity for metaverse-related technologies to expand Web 3.0. However, for most I&O professionals surveyed, the term "metaverse" often conjures up more confusion than clarity. Only 10% of surveyed I&O members engaged in a virtual collaborative metaverse in 2022, with another 24% planning proof-of-concept projects in 2023. I&O leaders must be ready to expand technologies and processes to support metaverse infrastructure, including a plan for network upgrades and extending their security posture into the metaverse.