A heist to remember: Three scandals that remain unsolved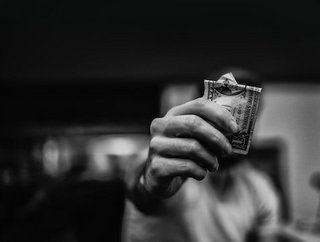 Security provider, Associated Security, delves into 3 of the worlds biggest heists and provides an in-depth look into the progress of solving them.
Unsolved heists are some of the most captivating mysteries on the planet. In 2021, the documentary This is a Robbery: the World's Biggest Art Heist took the world by storm. The Netflix hit sparked an interest in the Garner Museum scandal, which saw the loss of countless pieces of art valued at £417,742,500 ($500 million). But why was this event so fascinating that it can make headlines 31 years later?
Not only are unsolved heists entertaining for cinematic viewers, but they also remind business owners and managers that safeguarding their brand against theft should be their number one priority. They serve as warnings that taking essential steps, such as fortifying your assets with state-of-the-art fireproof safes and cyber security measures, is paramount.

Let's take a look at what can happen when security measures go wrong. High-stakes and shrouded in mystery, here are three of the biggest unsolved heists in modern times.

The Belfast Bank heist (2004)

First on our list is the notorious Belfast Bank robbery, which is known for being the largest unsolved heist in the history of the UK and Europe. It was a seemingly normal Sunday night when a pair of police officers broke into the homes of two bank officials, taking their families hostage. Fearing for the well-being of their loved ones, the employees helped the criminals access high-security vaults in the Northern Bank. And an astonishing amount of money was stolen, valued at a total of £43,339,210 ($53 million) today. While the culprits remain a mystery, it may shock you to find out that one of the victims has
since been convicted for orchestrating this money laundering scandal, due to a lack of evidence and witnesses able to claim they weren't involved.


The Belfast Bank Robbery continues to captivate heist enthusiasts. In 2021, Heist: The Northern Bank Robbery aired on BBC, documenting the scandal 13 years later. It explores new theories using uncovered 999 police calls and internal bank CCTV.

The Antwerp Diamond heist (2003)

Next is the infamous Antwerp Diamond heist. It's no secret that the Antwerp Diamond Centre is the diamond-exchange capital of the world, which made it the number one target of an organised criminal group named 'The School of Turin'. In 2004, the gang broke into an underground vault protected by multiple layers of security. This included, but was not limited to, magnetic sensors, which they expertly tricked with aluminum. All in all, police officials claim there is over £83,624,000 ($100 million) worth of diamonds still missing. Just when you think this heist couldn't get any more titillating, the notorious ringleader was convicted for his involvement at Antwerp. He was sentenced to 10 years in prison, with some of the other members of 'The School of Turin' receiving 5 years. Still to this day, the identities of other members and the wear abouts of the stolen diamonds remain unknown.
The Banco Central heist (2005)

Last and certainly not least, the Banco Central heist will go down in history as one of the most notorious scandals of all time. In fact, it was once recognised by the Guinness Book of World Records for being the biggest bank robbery ever. So how did they manage to do it? A group of professional criminals began their own landscaping company in 2005. Through this guise, they dug a 256-foot tunnel beneath the ground, leading all the way to the Banco Central. This enabled them to break through the vault floor and steal £59,396,470 ($71.6 million) of cold, hard cash. To this day, only eight people have been convicted and a mere £16,730,200 ($20 million) has been recovered, leaving this as one of the biggest unsolved robberies in modern history.
These three events remain a mystery, despite the police finding golden clues that lead to a mere slice of justice being served. So whether you're a business owner or a retail manager, ensuring you have the highest-quality security solutions can help you avoid becoming a victim in a similar story.