Adaptiva launches autonomous endpoint patching solution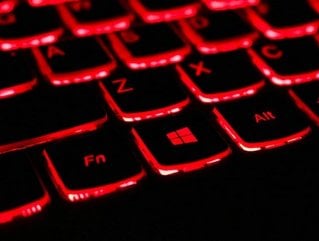 Adaptiva's Endpoint Patch will continuously patch third-party applications on Windows devices without human intervention across enterprise environments.
Adaptiva today announced it is pioneering the autonomous endpoint management era with the public preview of Endpoint Patch, the first of its kind autonomous patching solution for third-party Windows applications. Endpoint Patch intelligently automates the entire software patching process to accelerate patching performance from identification to automated testing, stakeholder approvals, and enterprise-wide deployment.
"We have taken a radically different approach to patching by schematizing the administrator's strategic intent and combining that with sophisticated models of enterprise business units and patching processes. Once these models are in place, metadata streams down from Adaptiva CDNs and patching takes place at a controlled, measured pace, with an autonomously calibrated response based on objective measures of risk and exposure," explained Adaptiva founder and CEO, Dr. Deepak Kumar. "The fundamental premise is quite simple – humans should define strategy and process, and software should do the rest."
Endpoint Patch will automatically patch third-party Windows applications without human assistance making it more difficult for hackers to find vulnerabilities in applications to exploit. A few highlights of Endpoint Patch capabilities include:
Patching remains one of the most important tactics for IT to secure a digital enterprise environment. However, research shows that corporations are achieving mixed results with the current generation of patching tools as 60% of data breaches over the past two years might have been avoided with timely patching. Patching is likely bogged down in delays and overruns due to complexity as 62% of respondents to a recent survey say new OS and application versions are the most difficult to maintain across all endpoints despite the promise of automation from many patch management vendors. Time is of the essence, as 54% of respondents to the same survey had an average of five attacks on their organization in just the past year, with an annual average cost of $1.8 million.