Cyber security market anticipated to reach $500bn by 2030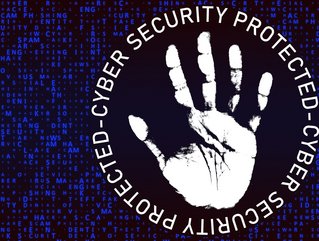 New report says the industry is expected to be driven by the growing data breach costs and the implementation of stringent regulations by governments.
The global cyber security market size is projected to reach USD 500.70 billion by 2030, registering a CAGR of 12.0% from 2022 to 2030, according to a new study by Grand View Research.
There has been a continued rise in the incidence of cyberattacks across different commercial sectors witnessed in recent years, particularly during the pandemic period, which has aided the growth of the industry demand.
Areas such as e-commerce have witnessed meteoric growth in the past decade, with consistently high traffic, which has necessitated the presence of a strong security system to counter external threats. Furthermore, the growing usage of advanced devices that deploy technologies such as IoT and AI has also increased the risk of cyberattacks, thus increasing the appeal of cyber security solutions.
Key industry insights and findings from the report:
The COVID-19 pandemic has created significant growth opportunities for the cyber security industry, as firms have rapidly moved to a hybrid working model and the trend of BYOD has also gathered steam. This has created a huge space for cybersecurity providers to come in and offer advanced solutions to end users.

The Allianz Risk Barometer involves a survey of what organisations believe to be the biggest risk to their growth in the near future. According to its latest findings, companies are most wary of data breaches and ransomware attacks in 2022, even more than supply chain disruptions and natural disasters, with 44% of respondents stating so. This shows the huge opportunities and challenges that lie ahead for the cyber security market.

With regards to component, the services segment held the largest market share of over 50% in 2021, which is attributed to the steadily rising demand for maintenance and upgrade, as well as consultation services, from SMEs. The pandemic has also helped in driving the segment growth.

Based on the type of security, cloud security is anticipated to become a substantial contributor to industry revenue in the coming years. Cloud-based solutions have seen a meteoric rise in adoption, particularly in large organizations, on account of the convenience they provide and their cost-effectiveness. However, they are very vulnerable to cyberattacks, leading to increasing demand for their security and safety.

In terms of organisation size, SMEs are expected to witness the highest CAGR of over 11% during the projection period. Significant budget constraints in such organizations make their technological infrastructure more prone to cyberattacks. Providers are expanding their offerings to include more advanced solutions at economical rates, thus driving segment growth.

The healthcare application segment contributes significantly to the market revenue, as hospitals and other facilities have become heavily dependent on technology to maintain and track patient data. This also makes the infrastructure highly vulnerable to cyberattacks that can leak sensitive patient and hospital information, driving the need to secure the overall system through bulked-up cyber security solutions.

North America and Europe have been significant contributors to the industry growth, on account of established IT infrastructure and the presence of several notable names in the cyber security space. The presence of advanced manufacturing facilities and product developers has been complemented by early access to innovative and strong cyber security solutions.

Companies in the cyber security market are focused on providing advanced and efficient solutions and services to both large enterprises and SMEs. For instance, CrowdStrike announced a partnership with Ernst & Young in October 2022, wherein the CrowdStrike Falcon platform would be utilized to globally deliver cloud security & observability services.