Alibaba Cloud launches global push with new Singapore centre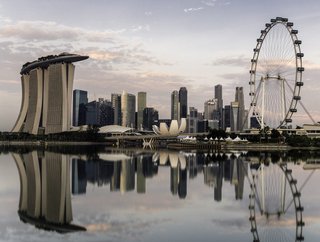 Leading cloud service provider says it wants to broaden its business to global customers, starting with its new international headquarters in Singapore
Alibaba Cloud - the digital technology and data backbone of Alibaba Group - has unveiled its first international product innovation centre and partner management centre at the Alibaba Cloud Singapore Summit 2023.
The new Product Innovation Centre will help develop market-specific solutions, and oversee the management of product upgrades based on ongoing global customer demands, says Alibaba. To better serve local customers' needs, the Partner Management Centre will look into local collaborations to deepen the sharing of leading technologies and domain expertise amongst partners.
These new initiatives will not only create more job opportunities for digital talent in Singapore, it will also enhance local collaborations through the creation of a new Innovation Accelerator Program to support businesses to expand as the global digital economy continues to grow.
A critical part of Alibaba Cloud's continuous efforts is to bring better services and offerings to businesses, and these include enhanced cybersecurity and protection for customers. Alibaba Cloud has attained the Cyber Trust (Advocate) mark certification. The Cyber Trust mark, developed by the Cyber Security Agency of Singapore (CSA), is targeted at larger or more digitalised organisations and helps organisations to communicate their investment in cybersecurity as a competitive edge and to build trust with their customers.
Training and technology in early stages of digitalisation
Alibaba's Innovation Accelerator Program aims to bring together industry leaders and experts to help develop more innovative and resilient businesses in Singapore through sharing of practical skills and ideas and providing ease of access to the latest cloud technologies. Eligible companies under the program will also receive complimentary training and technical support from Alibaba Cloud and industry experts.
"Today we are in a very early stage of digitalisation," says Dr Wang Jian, Member of Chinese Engineering Academy and founder of Alibaba Cloud. "In the next five to ten years, the economy is going to be driven and measured by computing consumption. Digital economy is the economy of computing, and cloud computing will play the same role in the era of digitalisation as electricity played in the era of electrification. The cloud is becoming a methodology not just for cloud computing, but a methodology for most people doing their work."
In a bid to complement sustainable business strategies, Alibaba Cloud will also be working with partners to help 10,000 global companies to accelerate their sustainability journey over the next three years. Businesses in Singapore will be offered a pilot program of Energy Expert to help reduce their carbon footprints.
A proprietary software-as-a-service sustainability platform launched by Alibaba Cloud in June last year, Energy Expert helps measure, analyse, and manage the carbon emissions of business activities and products while providing actionable insights and energy-saving recommendations to companies in helping them achieve their carbon emission goals.
"With the setup of our first International Product Innovation Centre and Partner Management Centre in Singapore, our global headquarters for Alibaba Cloud, we are committed to continuously supporting global businesses in their digital transformation journey," says Selina Yuan, Vice President of Alibaba Group and President of Alibaba Cloud Intelligence International Business Unit. "The new initiatives and the strengthening of our talented workforce further illustrate our support for global customers with ambitions to expand and upgrade their innovation capabilities, while delivering on their sustainability goals."