App users looking for love swipe right for cyber scam tips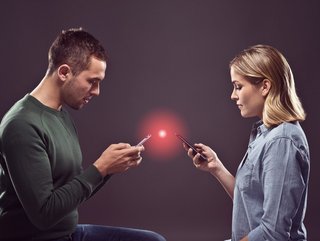 Tinder, Hinge, Match, Plenty of Fish and Meetic users in more than 15 countries will now receive cyber scam warnings and tips on how to protect themselves
Match Group, the parent company behind dating apps including Tinder and Plenty of Fish, is rolling out a global public awareness campaign to help consumers avoid cyber scammers while looking for love.
Users across Tinder, Hinge, Match, Plenty of Fish, Meetic and OurTime will begin receiving messages alerting them to tips and common behaviours to watch out for to help identify potential scams. These tips were created with the help of law enforcement and financial exploitation experts and will start to be displayed to users around the world throughout the month of January via an in-app message in the Tinder and Meetic's apps, and notifications to users on Match, Hinge, Plenty of Fish, and OurTime.
As these scams have grown in popularity and sophistication over the last few years, brands across Match Group have taken steps to help prevent and warn users of potential scams or fraud, from the introduction of new product features like selfie verification and video chat to sending popup messages with safety tips if certain language is detected in conversations between users.
"As a former detective and special agent, I know firsthand how scammers lure unsuspecting individuals into giving personal information and ultimately money – including preying on those looking for love or companionship," says Buddy Loomis, Senior Director of Law Enforcement Operations and Investigations at Match Group. "It's the reason we are committed to investing in building the safety tools available to users by leveraging technology and resources that aim to help users protect themselves from the harms in the world around them and make safer connections."
According to the Federal Trade Commission, romance scams reported in the United States result in higher losses than any other type of scam, with over US$300 million in reported losses each year since 2020. In 2022, data from the Global Anti-Scam Organisation suggested the average reported loss was over US$190,000, up from US$120,000 in 2021.
"The International Association of Financial Crimes Investigators (IAFCI) is committed to working with public and private sector companies, organisations and agencies to combat online romance scams that target our global citizens," says Mark Solomon, international president of IAFCI. "This devastating crime impacts not only victims financially, but emotionally and physically. It is only through training, education and awareness that we can prevent these types of crimes from occurring. The IAFCI is proud to collaborate with Match Group to help educate its users around the world."
Match Group, along with victim advocates and cyber crime investigators, developed a short list of tips to help users deal with malicious actors:
Stay on the app as long as possible
Scammers will attempt to get you on to another platform quickly which can be a common flag for these types of scams. Stay on the app when getting to know a new connection. If the match wants to move platforms but still doesn't want to meet up or video call it is a red flag.
Use the tools available in-app
Make sure to verify your profile with Photo Verification and also look out for the verification check on your matches to help confirm they are the person in their profile pictures. You can also set up video chats before meeting in person to confirm your match is the person you've been talking to. If your date can't do any of these things, it's a flag.
They're a 10…but also a crypto expert
This should be a hard pass. If a new love interest is giving you crypto or investment advice, there is a high probability that it's a scam. Always report these interactions back to the platform where you met.
The promise of a big return on investment
According to experts, scammers will use techniques to focus on how a large sum of returns could improve your life or what you could do with this new money. Be sceptical of anyone who appears to be wealthy and successful and wants to teach you how to invest and make money.
They may play on heartstrings and appear desperate
Scammers often claim they need money for a Visa, customs fees, surgeries, family medical bills, car repairs or plane tickets to visit. If they appear desperate and money is involved, this should be a giant red flag.
Keep your guard up and stay vigilant
Online scams have evolved as online platforms have become more accessible and gained popularity. Scammers can also play the long game and don't just come out and ask for money when first getting to know someone. They often don't start talking about finance until months later after they've gained your trust. As a rule, it's best to never send or receive money via a wire transfer, money order, currency exchange, gift card or investment with someone you've never met in person. Not for any reason. Ever.