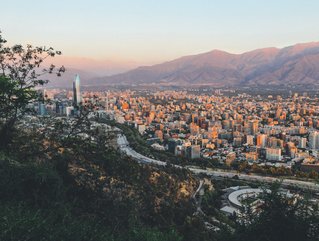 US cybersecurity firm Cerberus says the aquisition of CUATROi will help expand its services into Latin America as part of its growth strategy.
Cerberus Cyber Sentinel Corporation, managed cybersecurity and compliance provider based in Arizona, has announced that it has completed the acquisition of CUATROi. CUATROi is a cloud, managed services provider and cybersecurity company with headquarters in Santiago, Chile, and offices in Bogotá, Colombia and Lima, Peru. Under the terms of the agreement, it will became a wholly owned subsidiary of Cerberus Sentinel.
CUATROi is a secured managed services provider to organisations throughout South America. Alejandro Torchio, CEO of CUATROi, will continue to manage the company's team of professionals and will work closely with the leadership team in Latin America.
David Jemmett, CEO and founder of Cerberus Sentinel says: "CUATROi is an excellent cultural fit with the Cerberus Sentinel family of companies.
"Cybersecurity is a worldwide problem that requires global capabilities to address the security demands of businesses and organisations. CUATROi has been partners with our Arkavia Networks team, also based in Santiago, Chile, for several years. They are a great addition to our growth strategy throughout Latin America."
Alejandro Torchio, CEO, CUATROi says: "We are very pleased to be part of the Cerberus Sentinel family of companies, a worldwide company and a global leader in cybersecurity, whose culture is similar to CUATROi. I want to thank the entire CUATROi team at the regional level who, through teamwork, managed to position ourselves regionally as a technological partner for our clients. I am sure that this will be a great opportunity for all of us to be part of a world-class company like Cerberus Sentinel."
CUATROi will continue to be based in Chile.