CREST's new SOC guide as a data breach cost hits US$4.24m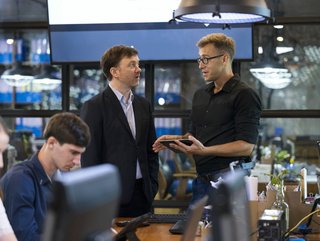 Not-for-profit global cyber community CREST releases guide to Security Operations Centres to demystify purpose, role and function as response costs spiral
As the average cost of a data breach reaches US$4.24 million, and average time to respond, identify and contain a breach extends to 287 days, not-for-profit global cybersecurity community CREST has issued a new guide to the Security Operations Centres (SOCs) that have emerged to meet the ever-evolving threat landscape.
Security Operations Centre is still a relatively new term, so CREST felt it appropriate to define the term and scope with a new guide, What is a Security Operations Centre? CREST says the guide is a chance for those with an interest in cybersecurity to gain a better understanding of what a SOC is, what it does, and the different types of security operations centres.
The report is one of several produced by the organisation to help build capacity and consistency in the cyber security industry, aimed at companies and individuals who need to understand the growing importance of a SOC in an organisation.
CREST CEO Nick Benson says: "This latest guide in our regular pipeline of such reports offers the chance for organisations to better understand the scope, role and positioning of a SOC."
In 2021, CREST received a grant of US$1.4 million from the Bill & Melinda Gates Foundation to help increase cyber security capacity and cyber resilience in Bangladesh, Ethiopia, Indonesia, Kenya, Nigeria, Pakistan, Tanzania and Uganda.