Cybersecurity distributor Distology acquires Squareball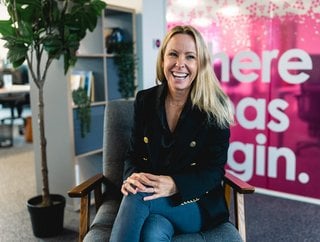 The new partnership will bolster Distology's European proposition thanks to Squareball's design and implementation of IAM/CIAM solutions.
Distology, an IT cybersecurity distributor, has announced that it has acquired Squareball.
Based in Berlin, Germany, Squareball specialises in software engineering, product design, solution architecture and identity access management (IAM) consultancy.
Already working with two of Distology's core vendors, Okta and Auth0, the new partnership will naturally bolster Distology's European proposition thanks to Squareball's design and implementation of IAM/CIAM solutions.
As well as strengthening the business, the acquisition will allow Distology to reach a broader and more diverse pool of partners across Europe by building a channel-focused distribution sales team in Berlin. It will also give Distology the chance to support Squareball in achieving its long-term vision in product and identity engineering on a broader scale.
The acquisition follows a period of growth for the channel-focused cybersecurity specialist, having increased its revenues by more than 75% over the past three years while also gaining private equity investment from NorthEdge Capital in 2021. In November of that year, Distology opened a new office in the Netherlands, meaning the acquisition of Squareball will be Distology's third European office.
Hayley Roberts, Distology CEO says: "When we started our acquisition journey, we were recommended Squareball by one of our vendors and as soon as I met with Martyn, CEO and founder, his passion for the business was clear. The acquisition is a big step for both businesses and I truly believe this collaboration will enable us to provide additional high-quality services for our partners and their customers across Europe. It'll also help us to expand our reach and support even more organisations to protect their digital estates from the growing threat of cyber-attacks through a deep understanding of product engineering, while educating organisations on the part identity and access management plays at the core of zero trust architecture.
"We're really excited to see the impact the amalgamation of skills and expertise has across both teams and what that will bring to our business, our vendors and our channel partners. We look forward to welcoming the Squareball team into the Distology family."
Established five years ago, Squareball started as a consultancy which brought together UX and engineering to offer organisations dedicated teams who design, build and launch digital products.
Martyn Roberts, CEO and founder of Squareball adds: "Since starting Squareball in 2017, we've been able to establish our position in the market as experts in software engineering with emphasis on identity and access management. Now is the perfect time for us to join forces with Distology, a reputable channel-focused cybersecurity specialist and distributor who has an extensive, yet hand-picked roster of partners, to double down on delivery and grow. We're excited to be able to join a well-known, passionate and highly skilled team to grow our business and broaden visibility, and also amplify the skills we have here in Berlin."