EC-Council highlights cloud security as primary concern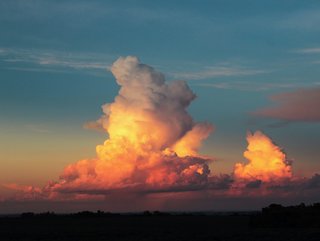 EC-Council highlights cloud security as primary concern
EC-Council's Certified CISO Hall of Fame Report reveals top cybersecurity concerns, highlighting need to tackle cloud security
EC-Council, a renowned cybersecurity education and training organisation, has unveiled its Certified Chief Information Security Officer Hall of Fame Report, recognising the world's top 50 Certified CISOs.
The report reveals that 50% of surveyed information security leaders consider cloud security as their primary concern.
It emphasises the need for robust security frameworks and skilled cybersecurity professionals to tackle emerging threats.
With enterprises utilising an average of 1,295 cloud services and employees relying on at least 36 cloud-based services daily, the risks of cloud security are evident.
The report also identifies additional challenges faced by organisations, including third-party/vendor security management, network security, application security, endpoint security, rapid IT changes, business growth, expansion of hybrid work models, and insufficient focus on cyber risk management.
IBM's recent study further emphasises the severity of the situation, as organisations experienced an alarming increase in data breaches, resulting in an average cost of US$4.35m per breach.
To combat these escalating threats, businesses require cybersecurity leaders with reputable certifications and extensive experience.
The survey respondents, cybersecurity leaders from various regions worldwide, predominantly represented technology, financial services, government, retail, healthcare, education, transportation and automotive, as well as entertainment and hospitality sectors.
The Certified CISO Hall of Fame report, along with the survey, is an annual publication that honours professionals who have made exceptional contributions to the information security industry.
These awardees showcase a profound understanding of the ever-evolving cybersecurity landscape, advocating innovation, thought leadership, and collaboration.
Jay Bavisi, President and CEO of EC-Council, expressed his congratulations to the newly inducted Certified CISOs, praising their remarkable achievements and unwavering commitment to cybersecurity.
He highlighted their instrumental role in driving innovation, enhancing security practices, and safeguarding organisations against evolving threats.
The Certified CISO Hall of Fame Report highlights the significant impact of EC-Council's Certified CISO program in addressing cybersecurity challenges.
An astounding 99% of Certified CISOs reported substantial improvement in their cybersecurity leadership skills through the program, while 98% acknowledged that the certification bolstered their organisations' cybersecurity postures.
Moreover, over 90% of Certified CISO inductees reported increased confidence in aligning security strategies with organisational objectives after obtaining the certification.