EfficientIP appoints Dionne Wiesinger as Channel Manager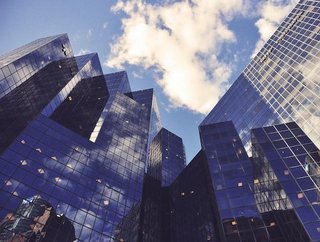 In her role as Channel Manager at EfficientIP, Dionne Wiesinger will focus on expanding and strengthening relations with strategic partners.
Network automation and security company, EfficientIP has announced the appointment of Dionne Wiesinger as Channel Manager UK, Ireland & Nordics. With a track record of developing successful business models for the channel, Dionne will play a pivotal role in expanding and strengthening its relations with strategic partners, and will manage and drive sales via the EfficientIP partner ecosystem.
EfficientIP has a channel-focused business strategy, with Dionne responsible for delivering improved outcomes for partners and consumers through innovation, pursuing more targeted goals and accelerating growth in the region. Her vision is to make partner relations simple and transparent and ensure the best user experience to customers. Alongside recruiting new strategic partners, Dionne's goal is to build upon the initial success of the channel program, with the long-term vision of replicating it across new regions in the future.
Dionne brings over 20 years of purpose-driven and strategic leadership in building partner relations to EfficientIP. Prior to the current role, Dionne served as Vendor Success Manager at Pax8, Regional Channel Manager at UKI & SA at Pulse Secure and Channel Account & Development Manager at Check Point Software Technologies. She also worked as Senior Channel Account Manager at Dell SonicWALL for 10 years.
Dionne Wiesinger, Channel Manager UK, Ireland & Nordics says: "I put all my dedication into building trust with partners, helping them become 'heroes' in the space. We want to be working with partners that have the same passion and hunger for success that is ingrained within our business. What a partner programme like EfficientIP offers, taking care of all the details like educating partners, acquainting them with the brand and programme policies, and providing them with an efficient onboarding process offering all the required tools for their success, I am sure we are bound to establish a great foundation, trust, and set high expectations for the future. Forward-thinking partners will see the opportunities that adding professional services as wrap-around service can offer to them, and EfficientIP supports this initiative. It is an exciting time for the business and the industry at large to develop exponentially, so I am looking forward to going on this journey with our partners."
Leonard Dahan, VP Channel Worldwide at EfficientIP adds: "I am pleased to welcome Dionne as Channel Manager. A purpose-driven leader, Dionne's years of experience in partnership and distribution in the fast-paced cybersecurity and networking space will be a strong asset to the leadership team. Dionne's in-depth knowledge of managing partner relations and consumer trends, combined with her leadership approach, are aligned with our commitment to help our partners in the region with needed support and education initiatives. I look forward to our partnership as we work towards our planned goals."
EfficientIP helps organisations to simplify and accelerate their strategic IT initiatives by automating life-cycle management of application and infrastructure, steering application traffic and securing the network from the ground up. The company provides an educational programme and resources a channel partner needs to grow their network automation and security business.