G-Core Labs launches solution against SYN Flood DDoS attacks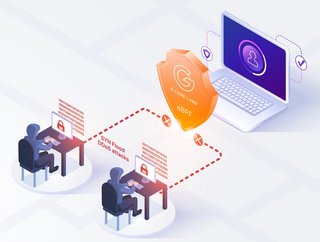 G-Core Labs, in partnership with Intel, have developed an XDP-based solution, to provide mitigation of DDoS attacks with little impact on overall latency
Luxembourg – June 29th, 2022 - G-Core Labs, an international provider of cloud and edge solutions, has announced the launch of a new stand-alone solution to help protect against SYN Flood DDoS attacks. Developed in partnership with Intel, the XDP-based solution removes the need for a dedicated DDoS protection server role.
An SYN Flood is a type of DDoS (Denial of Service) attack that is designed to make an online network or system inaccessible by causing a flood of TCP (Transmission Control Protocol) services within the server. This type of attack sends short bursts of SYN messages into the ports leaving connections open and available. This can exhaust server resources and result in users being blocked from entering or using the network.
To provide its customers with better protection against such attacks, G-Core Labs, in cooperation with Intel, have developed a stand-alone solution based on 3rd generation Intel® Xeon® Scalable processors. This new type of solution removes the need for a dedicated DDoS protection server and evenly distributes volumetric attacks across CDN servers, decreasing the performance requirements for every individual CDN node.
"Our long-term cooperation with Intel in the development of the solution, guarantees many things for the future", - says Andrew Faber, Head of cybersecurity at G-Core Labs. "First of all, it's the flexibility of development for the customer and faster technical support. Secondly, it's the possibility of further joint testing and upgrading a solution on the latest Intel processors available to us at the earliest possible stage, to provide the best protection to the customers."
G-Core has trialled this method of protection both in test labs and alongside its customer, online gaming giant, Wargaming. To fights DDoS attacks, Wargaming adds a signature to every UDP packet from the end-user to the game server. G-Core Labs helped Wargaming to 'offload' such checks from their network by running this countermeasure on its' servers, so only 'clean' traffic reaches customers. When an attack comes, all the traffic with invalid signatures is dropped on G-Core Labs' servers, and only validated traffic reaches the protected server.
Such testing of the XDP-based solutions against SYN Flood attacks has proven successful for G-Core and its customers, in shared scenarios when the DDoS protection suite will be executed on every CDN node. This perfectly suits G-Core's long-term goals and its continued partnership with intel means flexibility of development for its customer and faster technical support. This case also sets an encouraging precedent for further joint testing that will ensure the G-Core solution can always provide the best protection to its customers.
G-Core Labs: About the company
G-Core Labs is an international leader in public cloud and edge computing, content delivery, hosting and security solutions. Headquartered in Luxembourg with offices in Germany and Lithuania, providing infrastructure to global leaders in their industries. Awarded 20+ industry-leading accreditations & an entry in the Guinness Book of Records.
G-Core Labs manages its own global IT infrastructure across 6 continents with one of the best network performances in Europe, North America, Asia & LATAM according to Cedexis (Citrix company) independent analytical system due to average response time worldwide averaging 20-30 ms, although in several regions, under 3-5 ms. G-Core Labs' network consists of 150+ points of presence located in more than 130 cities around the world in reliable Tier IV and Tier III data centres, with a total capacity exceeding 90 Tbps.
G-Core Labs has 11000+ peering partners and is a gateway to the world for any online business. G-Core Labs is present in the major locations like the USA, Canada, Germany, France, the Netherlands, the UK, Italy, Japan, Australia, UAE etc. As well as providing localized cloud in emerging markets, including Brazil, China (Hong Kong), and South Africa. G-Core Labs takes into consideration local/national legislative specifics per region as a matter of course.
The company's clients are leading international brands in the field of media, finance & fintech, E-commerce & retail business, computer/video/console/mobile game developers and publishers, SaaS providers and manufacturing companies, public authorities, including the Government of the Grand Duchy of Luxembourg (Agence eSanté), TEDx, Avast, TradingView investment platform, Sandbox Interactive German game publisher (Albion Online), Nitrado German games hosting company, Wargaming holding (World of Tanks, World of Warships, World of Warplanes), American games publisher RedFox Games, Japanese video game publisher Bandai Namco, online retailers AWOK, Joom etc.