Gareth Lockwood joins Censornet Senior Leadership Team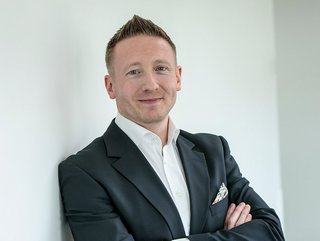 Lockwood takes up the role of VP of products at Censornet as demand for autonomous platforms intensifies.
Autonomous Integrated Cloud Security provider Censornet has announced the appointment of Gareth Lockwood as VP of Products. In this role, Lockwood will lead Censornet's Go-To-Market (GTM) product strategy. He joins the senior leadership team and reports to CEO, Ed Macnair.
Censornet is a high-growth British cybersecurity player, focused on helping mid-market organisations defend against cyber-attacks. Its autonomous cybersecurity platform, which integrates intelligence across email, web and cloud, recently integrated its Identity-as-a-Service offering into the platform. Censornet offers an alternative to cybersecurity products from the likes of Forcepoint, Mimecast and Proofpoint, by consolidating and unifying multiple security point products.
Ed Macnair, CEO at Censornet, says: "Gareth is a highly experienced product leader with a proven track record of delivering GTM product strategies at companies like Symantec.
"His experience and vision will help fire Censornet forward as we strive to ensure that companies around the world can benefit from our cybersecurity platform."
Gareth Lockwood's experience
Lockwood joins Censornet from CyberHive where he was Head of Product. In this role, he developed the product GTM and commercial strategy, whilst ensuring the sales team had every tool available to communicate the value of the products. Prior to this, Lockwood's background includes engineering and pre-sales solutions architecture, product management, commercial operations and sales-led leadership at NortonLifeLock and Symantec.
Lockwood. says: "I relish being at the cutting edge of innovation, whether that be product development or sales strategy. I join Censornet at a pivotal point in the company's journey as it builds out its autonomous security platform.
"Censornet's platform is particularly attractive right now as it delivers on so many of the challenges and risks associated with widespread staff shortages and churn, such as unified configuration and policy management,incident response, and compliance.I look forward to supporting such a fast-growing company that is focused on simplifying the complex nature of cybersecurity protection."