GCHQ hosts cyber event in Belfast to build resilient society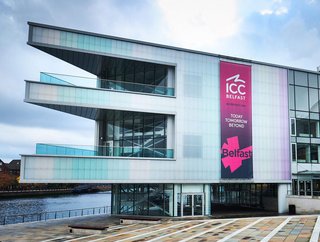 ICC Belfast Credit: CYBERUK
Cybersecurity officials from the United States, Canada, New Zealand and Singapore are among speakers due to appear at CYBERUK 2023 in Belfast next month
Cybersecurity leaders are set to gather in Belfast next month for the UK's flagship cyber conference, CYBERUK 2023. The event, taking place in Northern Ireland for the first time, will host over 2,000 attendees from industry, academia, and government for exhibitions of new and emerging technology, panel sessions, and keynote speeches on 19-20 April at the ICC Belfast.
The National Cyber Security Centre, a part of GCHQ, has announced the latest international speakers to be confirmed for the conference, including Kemba Walden from the White House, David Koh from the Cyber Security Agency of Singapore, and Rob Joyce from the US National Security Agency.
The conference will also feature panellists and speakers from academia and industry, such as experts from Google, Arm, and BT.
"Cyber security is a team sport with players from across the globe, and I'm delighted to host some of our key international partners and world-leading cyber security experts so we can discuss how best to defend ourselves against common threats," says Lindy Cameron, CEO of the NCSC. "UK cyber resilience is not just a UK challenge, and many of the threats, vulnerabilities and future hurdles we face are shared around the world.
CYBERUK will be delivered by NCSC and sponsors across four distinct streams of activity: strong ecosystem, resilient society; threat, risks, and vulnerabilities; securing foundations for technology advantage; and interactive workshops. Registrations for the conference close on Monday, but places are still available for private sector and international delegates.
Additional panellists confirmed for the event include Andrew Hauser, Executive Director of Markets at the Bank of England; Paul Stein, Chairman of Rolls Royce SMR; Richard Grisenthwaite, Senior Vice President, Chief Architect, and Fellow at Arm; Winnona De Sombre, Non-Resident Fellow at Atlantic Council; Shane Huntley, Director of Threat Analysis Group at Google; Katie Moussouris, Founder and CEO of Luta Security; Chris Miller, Associate Professor at Tufts University and author of Financial Times Business Book of the Year, Chip War; and Dave Harcourt, Chief Security Authority and Automation Director at BT.