Gen Z and Millennials don't care if they are "cyberstalked"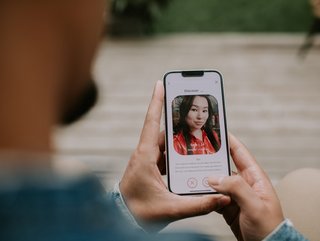 A quarter of American web users have been victim of an online dating or romance scam, with criminals favouring catfishing as a method, new research claims
Generation Z and Millennial web users in the United States have a worryingly relaxed attitude to online stalking, a new survey reveals.
The survey conducted online by The Harris Poll on behalf of Norton reveals over a third of Gen Z (ages 18-25, 34%) and Millennials (ages 26-42, 35%) say they don't care if they are being stalked online by a current or former partner, as long as they are not being stalked in-person.
This is more than three times higher than the results reported by older adults - only one in 10 of those over the age of 58 agreed that online stalking was acceptable.
"This research is a wake-up call," says Kevin Roundy, Senior Technical Director of Norton Labs. "The fact that so many Gen Z and Millennials think online stalking is acceptable tells us that more needs to be done to educate younger generations about the dangers. There is an important distinction between curiosity, such as searching someone up online to learn more about them, versus invading someone's privacy or stalking.
"These attitudes and behaviours are a slippery slope that could place people in real danger, whether the stalking is online or in-person. We highly encourage securing your devices and personal information to help protect your privacy, which can be critical not only for your cyber safety but your physical and mental well-being as well."
Location sharing apps used to track old flames
The report also uncovered the most common tactics used for online creeping. Popular methods among those who have been in romantic relationships include checking a current or former significant other's phone to view texts, calls, direct messages, emails or photos (16%), reviewing device search history (12%), and tracking a current or former partner's location using a location sharing app (11%).
One possible explanation for relaxed attitudes about online creeping and stalking is a lack of understanding of how sinister it can become. While regular searches of social media might be normal and harmless, there are more serious online stalking behaviours, including the use of "stalkerware" and "creepware" apps used to covertly monitor someone's text messages, phone calls, direct messages, emails or photos. The majority of Americans (83%) are unfamiliar with them, indicating a need for more education and awareness.
In addition to new discoveries about online creeping and stalking, the study revealed online dating scams are impacting some Americans, with one in four Americans (25%) having been the victim of an online dating or romance scam. Cybercriminals favour catfishing scams, which lure people into a relationship using a fictional online persona, with 10% of US adults saying they've fallen victim to that scam. More than half (53%) of Americans who are victims of online dating scams suffer financial losses, with victims losing US$230 on average.