Honeywell acquires SCADAfence to improve cybersecurity suite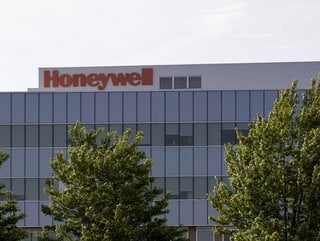 The SCADAfence products hope to successfully integrate into the Honeywell Forge Cybersecurity+ suite within Honeywell Connected Enterprise
SCADAfence aims to integrate into the Honeywell Forge Cybersecurity+ suite, with asset discovery, threat detection and compliance management capabilities
Honeywell has announced it has agreed to acquire SCADAfence, a leading provider of operational technology (OT) and Internet of Things (IoT) cybersecurity solutions for monitoring large-scale networks. With a worldwide focus on cybersecurity, the companies hope to improve industry resilience to cyberattacks.
SCADAfence has capabilities in asset discovery, threat detection and security governance which are key to industrial and buildings management cybersecurity programs. Through the acquisition, it aims to build upon Honeywell's OT cybersecurity portfolio and build on its security services and software solutions.
Based in Israel, it also hopes to expand Honeywell's Cybersecurity Centre of Excellence in Tel Aviv.
Honeywell: Key facts
20 years of cybersecurity solutions

130+ countries

500+ employees
A need for businesses to have better data protection

The OT cybersecurity industry is anticipated to grow to greater than US$10bn over the next several years. Particularly in the industrial sector, cyberattacks that are focused on OT systems can be a significant source of unplanned downtime, with estimates that unplanned downtime represents more than US$1tn dollars in lost revenue for the industrial and critical infrastructure sectors.
Cyberattacks in particular have dramatically increased worldwide, with Cyber Magazine having previously reported that, in the first half of 2023 alone, the number of email-based phishing attacks has surged 464% in comparison to 2022.
The need for data protection against these types of attacks is increasingly urgent as they inherently threaten digital growth. As of February 2023, approximately 90% of businesses across Africa in particular were operating without cybersecurity protocols in place, making them increasingly vulnerable to cyber threats like hacking, phishing and malware attacks.
The SCADAfence products hope to successfully integrate into the Honeywell Forge Cybersecurity+ suite within Honeywell Connected Enterprise. This is Honeywell's fastest-growing software and holds a strategic focus on digitalisation, sustainability and cybersecurity solutions.
SCADAfence closed an additional US$16m funding round in March 2023 with an investment from Fujitsu, Mitsubishi Electric, and Prosegur corporations. The company brings with it proven abilities in asset discovery, threat detection and security governance which are all key to business management cybersecurity programs.
Successful software integration to improve cybersecurity

An integration such as this aims to enable the already well-established Honeywell to provide an end-to-end enterprise OT cybersecurity solution to site managers, operations management and CISOs seeking enterprise security management and situational awareness.
It also hopes to strengthen existing capabilities with SCADAfence offerings and help customers operate more securely, reliably and efficiently as a result.
"Honeywell has been delivering and installing these systems for decades, which is why we launched our cybersecurity business more than twenty years ago," said Kevin Dehoff, president and chief executive officer, Honeywell Connected Enterprise.
"Adding SCADAfence's product portfolio will strengthen our capabilities and help our customers defend themselves against cyber security risks which are progressively increasing.
"SCADAfence is an ideal complement to Honeywell's OT cybersecurity portfolio and, when combined with the Honeywell Forge Cybersecurity+ suite, it enables us to provide an end-to-end solution with applicability to asset, site and enterprise across key Honeywell sectors," he continued.
"By enhancing our cybersecurity portfolio, we are accessing a growth engine and enabling our customers to operate their OT environments more securely and help to avoid disruption and possible catastrophic events."
The acquisition is expected to close in the second half of 2023.