ICYMI: School lessons in cybersecurity and US cyber defence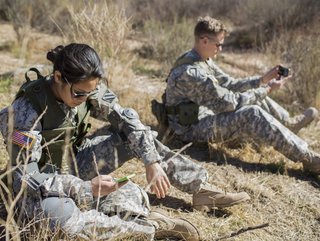 A week is a long time in cybersecurity, so here's a round-up of the Cyber Magazine articles that have been starting conversations around the world
CREST's new SOC guide as a data breach cost hits US$4.24m
As the average cost of a data breach reaches US$4.24 million, and average time to respond, identify and contain a breach extends to 287 days, not-for-profit global cybersecurity community CREST has issued a new guide to the Security Operations Centres (SOCs) that have emerged to meet the ever-evolving threat landscape. Security Operations Centre is still a relatively new term, so CREST felt it appropriate to define the term and scope with a new guide, What is a Security Operations Centre? CREST says the guide is a chance for those with an interest in cybersecurity to gain a better understanding of what a SOC is, what it does, and the different types of security operations centres.
Read the full story here.
US Department of Defence builds on critical cyber defences
The United States Department of Defense (DoD) Enterprise Software Initiative (ESI) has added Skyview Capital portfolio company Fidelis Cybersecurity to its program in a move which they say will make it easier and faster for the DoD and US Intelligence Community (IC) to improve cybersecurity threat detection. Fidelis Cybersecurity platforms help organisations deal with cybersecurity threats through various products, including Fidelis Elevate and Fidelis CloudPassage Halo. Fidelis joins the program as part of Carahsoft Technology Corp's most recent award.
Read the full story here.
Bright US$2.2bn future for secure microcontroller market
Despite facing an increasingly volatile semiconductor industry plagued by ongoing macroeconomic and political issues, the secure microcontroller (MCU) market grow to US$2.2 billion by 2026, according to a new report. The findings emerged in ABI Research's Secure MCU Market Overview report, part of the company's Trusted Device Solutions research service. While the forecasted total available market has contracted - especially in the smart home, retail, advertising, and supply chain spaces - secure MCU shipments will only be temporarily adversely affected.
Read the full story here.
Teachers and tech admins at odds over cybersecurity threats
A new survey indicates 75 per cent of US K-12 school districts will increase spending on security and privacy in the next two to three years as 25 per cent of teachers report that cybersecurity training is missing in their district. Digital learning platform Clever surveyed more than 800 US-based school administrators and more than 3,000 US-based educators and discovered the two groups have different opinions about security vulnerabilities as the district edtech stack increases.
Read the full story here.