Japan announces green loan for new data centre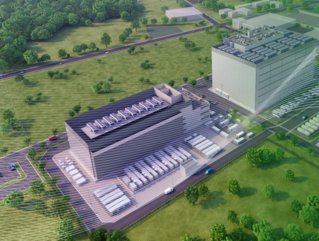 AirTrunk is strengthening its presence in Japan, with a new 110+ megawatt (MW) hyperscale data centre in West Tokyo.
Asia-Pacific and Japan (APJ) hyperscale data centre specialist AirTrunk, today announced the successful close of a landmark green loan in Japan as part of its new Green Financing Framework.
The green loan will finance AirTrunk's recently announced 110+MW West Tokyo data centre, AirTrunk TOK2, and will be the first green loan for a data centre in Japan.
AirTrunk Chief Financial Officer, Prashant Murthy said: "We continue to drive sustainable innovation throughout the design, build, operations and financing of our data centres. The green loan closed today has set several industry benchmarks including being the first for a data centre in Japan, and first to use
eligibility criteria based on operating PUE and water productivity."
The Framework complements AirTrunk's Sustainability Linked Loan (SLL), which was announced in late 2021. The A$2.1b loan was the largest in global data centre history and first in the region, and has subsequently materially increased in size to support AirTrunk's APJ expansion to address recent
customer demand.
Murthy continued: "AirTrunk's financing platform, including the new Green Financing Framework and SLL, takes AirTrunk to a clear leadership position in sustainable data centre financing. Linking our debt facilities to sustainability performance, holds our business to account on our commitments."
Under the Framework, AirTrunk's green projects must meet certain eligibility criteria which have a positive impact on the environment, in order to be financed through green loans. The company has defined three categories as 'green loan' eligible – Green Data Centre, Renewable Energy and Water Efficiency.
"The categories we selected as eligibility criteria for the Framework are key priorities for AirTrunk and its customers to ensure we continue to deliver the most sustainable digital infrastructure in the region," he said.
Second Tokyo hyperscale data centre
TOK2 will become the company's eighth data centre, joining its rapidly expanding APJ platform that includes SYD1, SYD2, SYD3 and MEL1 in Australia, SGP1 in Singapore, HKG1 in Hong Kong and TOK1 in Japan. Collectively, the platform will offer 1.2 gigawatt (GW) of capacity.
The new data centre is strategically located in western Tokyo, servicing a major cloud availability zone and complementing AirTrunk's East Tokyo data centre, TOK1, that opened less than six months ago. Together, the data centres will provide location diversity for AirTrunk's hyperscale customers in the Tokyo region.
AirTrunk Founder & Chief Executive Officer, Robin Khuda, said: "As Japan continues to digitalise at scale, we are seeing strong shifts in cloud adoption, with analysts projecting the country's public cloud services market to grow 19.5 percent annually to 2025*. Global and Japanese technology companies are focusing on Tokyo as a key growth market."
Khuda continued: "AirTrunk's new TOK2 hyperscale data centre in West Tokyo, along with TOK1 in East Tokyo, will take our total capacity in Japan to more than 410MW, giving customers the unprecedented ability to scale and grow in the Tokyo region. The facility will be delivered with AirTrunk's trademark speed, scale, reliability, and efficiency."
Built across more than 4.6 hectares (11.36 acres) of land and powered by dedicated high voltage substations, the agile campus will utilise flexible, innovative designs configured to meet customer requirements and drive greater capacity optimisation.
Maintaining AirTrunk's high efficiency and sustainability standards, it is designed to an industry-low power usage effectiveness (PUE) of 1.15 and will utilise direct air-free cooling.