Klamath Falls calls on ZeroEyes to spot and stop shooters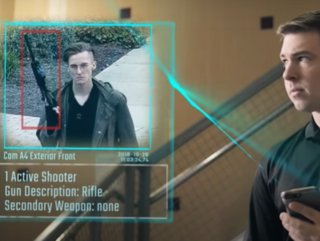 Oregon schools are the latest to introduce ZeroEyes' AI-powered platform designed to spot school shooters as gun-related violence increases nationwide
Klamath Falls City Schools in Oregon is the latest US school to offer ZeroEyes' AI-powered protection for students and staff against rogue shooters and other gun threats. ZeroEye technology is being layered on top of the schools' existing security cameras, where it will identify brandished guns and dispatch alerts to safety personnel and local law enforcement seconds after detection.
ZeroEyes is already deployed across industries in more than 30 states, including K-12 school districts, commercial property groups, shopping malls, places of worship, hospitals, military bases, manufacturing plants, casinos and Fortune 500 campuses.
"My top priority is the security of our students and faculty, which is why our district is one of Oregon's foremost school safety leaders," says Keith Brown, Superintendent of Klamath Falls City Schools. "From the moment I witnessed ZeroEyes' innovative security solution in action, I knew it would be a game changer for our community. With ZeroEyes, we can pre-emptively protect our schools and respond quickly in the event of a gun-related emergency. Together, we can ensure that our schools are a safe place to learn, grow and thrive."
Law enforcement partnerships help security measures
Klamath Falls City Schools serves seven schools, including four elementary schools, one middle school, one high school, and an alternative high school, and has partnered with local law enforcement and implemented new technology to enhance security measures. The district has introduced an app that provides access to building blueprints and crisis communication platforms and has implemented a sexual predator screening program. Additionally, a new website puts more information about the district in the hands of the community.
ZeroEyes was founded by a group of former Navy SEALs and technologists who used hundreds of thousands of proprietary images and videos to train the AI system. The system is constantly monitored by former US military and law enforcement specialists at the in-house ZeroEyes Operations Center (ZOC). The system can also de-escalate police response by informing law enforcement if the weapon detected is an AirSoft, BB or other types of non-lethal gun.
ZeroEyes' AI is specifically trained to detect only guns and does not perform any facial recognition, eliminating the risk of bias based on skin colour or other personal characteristics, says the company. The system also does not receive, record, store, or share personal or biometric data, videos or images of any kind. The ZOC receives images only when a brandished gun has been identified; at all other times, the monitoring screens remain blank.
"The recent increase in gun-related violence nationwide has made it critical for schools to have a robust security plan in place," says Mike Lahiff, CEO and co-founder of ZeroEyes. "Klamath Falls City Schools has taken a proactive approach to ensure the safety of students and staff by implementing a multi-layered security strategy, including ZeroEyes technology. We are honoured to be a part of this effort and look forward to working closely with the district to keep their schools safe and secure."