Managed services lead AWS ecosystem as clients seek security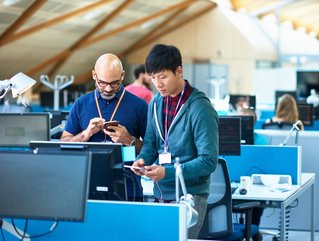 Amazon strengthens its AWS ecosystem through training programs, helping US businesses make better use of cloud tech, but Google and Microsoft gain ground
A new research report has found US businesses are reaping the benefits of increasing investments in developer training by Amazon Web Services (AWS).
The ISG Provider Lens AWS Ecosystem Partners report for the United States, published by technology research and advisory firm Information Services Group (ISG), found AWS is providing stronger support for its developer ecosystem through free, ongoing training, a move that has eased the shortage of skilled cloud resources in the United States and made the company more competitive.
The United States remains AWS's biggest market, with 70 per cent of US public cloud customers using AWS, says ISG. For many US enterprises, AWS forms the foundation of multi-cloud environments that also include features supplied by Google and Microsoft. AWS is offering more training for both enterprise and service provider developers to keep the market currently on its evolving technologies.
"To remain the first choice of many US companies, AWS is investing in skills development," says Bernie Hoecker, ISG partner and Enterprise Cloud Transformation leader. "A thriving ecosystem drives ongoing use and adoption of its platform."
Google and Microsoft are challenging AWS by introducing highly advanced tools for analytics, AI and machine learning in the cloud, says ISG. These offerings, including tools from Google's DeepMind and Microsoft's partnership with OpenAI, often enter the mix first in the United States, traditionally an early adopter of cloud technologies.
Demand highest at large enterprises
US companies in some sectors are also beginning to adopt industry clouds, which are tuned to requirements in specific fields, such as health care, the report says. AWS is a first mover in this area, building on expertise in areas such as cloud governance that it has developed over years of experience. Service providers are helping clients implement these platforms. Demand is highest at large enterprises that are mature cloud users, especially in the U.S., the report says.
"As companies in specialised industries look for cloud implementations that meet their specific needs, the market for AWS consulting services is growing," says Jan Erik Aase, partner and global leader, ISG Provider Lens Research.
Managed services have become the fastest-growing part of the AWS provider ecosystem, with clients seeking strong cloud security features and automated cloud management, the report says. AWS migration services are also increasingly in demand, as large enterprises face critical and complex tasks when they move essential data and processes to the cloud.
The report also explores other trends affecting the AWS ecosystem in the US, including the migration of SAP workloads to AWS and the growing popularity of AWS IoT services.
The report names Accenture, Capgemini, Cognizant, Deloitte, HCLTech, Infosys, LTI, TCS and Wipro as Leaders in all six quadrants. It names Tech Mahindra as a Leader in five quadrants and Rackspace Technology as a Leader in four quadrants. DXC Technology, Hexaware and PwC are named as Leaders in two quadrants each. Genpact and Mindtree are named as Leaders in one quadrant each.