Money.co.uk releases its quarterly fraud report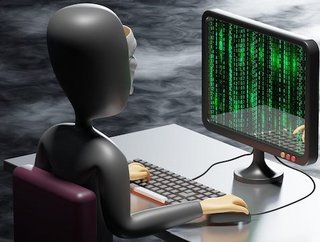 The most common type of fraud in Q1 was consumer fraud.
Money.co.uk's new research reveals fraudsters have stolen more than £3.9 billion from Brits in the last 12 months.
The Quarterly Fraud Report from money.co.uk analyses police figures to reveal where in the UK has seen the biggest rise in fraud and cybercrime and which are the most common types.
Cybercrime has been dominating the headlines over the past two years as fraudsters are becoming more sophisticated in their attacks. Successful criminals are stealing hundreds of thousands of pounds from just a single intrusion in some cases.
The latest Fraud and Cyber Crime Report reveals a slight drop in fraudulent activity, with a total loss of almost £4 billion to Brits in the past 12 months
2022-2023 Quarterly fraud and cybercrime figures
Fraud and Cybercrime was very slightly up from the previous quarter in January 2023 to March 2023, with 85,171 crimes recorded. Losses were significantly down - £527 million compared to the previous quarter's almost £918 million.
Compared to the same period in 2022, Q1 of 2023 saw almost 5,000 fewer crimes and £117 million less money reported lost.
The analysis shows that in total, Brits lost £3.9 billion to fraudsters in the past 12 months.
James Andrews, senior credit card expert at money.co.uk, said: "Cyber crimes cost Brits nearly £4 billion in the past year. This is a reminder for us to protect our data online and be more vigilant when making purchases online.
"Using a credit card to pay for purchases gives you extra protection when shopping online. If you pay for even part of an item costing between £100 and £30,000 using your credit card, then you get extra protection from your card provider under Section 75 of the Consumer Credit Act. This allows you to claim a refund from your credit card provider if the selling merchant can't be contacted or denies any wrongdoing.
"Making sure you have up to date antivirus software on your computer, phone and tablet can also help protect yourself from cyber attacks. Finally, as a rule of thumb, banks and other official bodies will never request details such as credit card numbers or other personal information over the phone or email. If you do find yourself in a position where you have unexpectedly lost money, it is important that your bank is made aware of this as soon as possible."
What were the most common cases of fraud and cyber crime in the UK in 2022?
Of crimes classified into a category, investment fraud came out on top for Q1 as the most financially damaging type of fraud with total losses from January to March adding up to £289.3 million - but this is down significantly from the last quarter, with the average loss per victim nearly half what it was in Q4 of 2022.
Investment fraud refers to a range of deceptive practices where fraudsters induce individuals into making purchases based on false or misleading information.
The most common type of fraud in Q1 was consumer fraud, with more than 31,000 cases totalling £106 million in losses, which is a drop of around a third compared to the Q4 losses (though the number of cases remained roughly the same).
Consumer fraud includes any losses incurred by an individual or group of customers due to deceptive business practices, and includes online shopping fraud, which accounts for more than £13 million worth of losses in the UK in the first 3 months of 2023 alone. Online shopping fraud accounted for more than 20% of all fraud and cybercrime reports in the quarter.
Who has been the most impacted by fraud and cyber crime?
Those aged 30-39 were targeted the most by fraud and cyber crimes in Q1 of 2023, with those aged 20-29 not far behind. Individuals younger than 70 were most commonly victims of online shopping and auctions fraud (excluding uncategorised crimes).
Older age groups more commonly experienced crimes in the categories of computer software service fraud, advance fee fraud, cheque/card fraud, and door to door sales fraud.
Computer software service fraud involves criminals posing as legitimate software companies such as Microsoft, calling you to tell you there's a problem with your computer in order to gain access to your private information or hold you to ransom and commit fraud. Advance fee fraud is when fraudsters target victims to make advance or upfront payments for goods, services and/or financial gains that do not materialise.
Where have crimes increased the most quarter to quarter?
The report also looked into police force figures to understand which parts of the UK have experienced a significant change in fraud figures.
In the first quarter of 2023, Staffordshire saw the biggest rise in the number of reported crimes for a mainland UK police force - figures rose by almost 13% - with the total value of losses reaching nearing £4 million. Other forces that saw big increases in Q1 included Suffolk (11%) and South Yorkshire (10%).
9 of the 45 mainland forces saw rises of more than 5%, while only 7 saw drops of more than 5% - these included City of London (20%), Gloucestershire (13%) and Northamptonshire (6%)
*Money.co.uk analysed fraud and cyber crimes reported to Action Fraud. Data was taken from the interactive dashboard on 14 Apr 2023 (https://colp.maps.arcgis.com/apps/dashboards/0334150e430449cf8ac917e347897d46) and filtered according to the dates specified within the report.