New cybersecurity operations centre to launch in NSW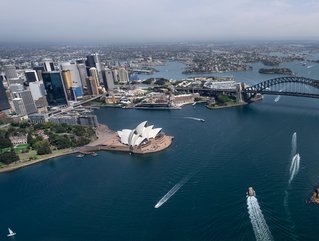 The new AU$ 25.3 million Cyber Security Operations Centre has been launched aimed at safeguarding the NSW Police Force systems.
A new cybersecurity operations centre led by the New South Wales (NSW) Police Force and Cyber Security NSW is to be launched in Sydney, Australia.
According to reports in Open Gov Asia the new AU$ 25.3 million Cyber Security Operations Centre has been launched aimed at safeguarding the NSW Police Force systems from terrorists, organised criminal networks and hackers.
The region's Deputy Premier and Minister for Police stated that the Cyber Security Operations Centre would strengthen the Force's cyber security defences by identifying and blocking threats in real time. He noted that the NSW Police Force holds a significant amount of sensitive data relating to local, national and international criminal investigations, and there are criminals who seek to obtain this information.
Analysts in the Cyber Security Operations Centre Command respond to and prevent threats of disruption to the police network every day. These threats often come from organised crime networks or cyber criminals – and investment in this Australian-first operations centre is about ensuring that the centre's analysts are equipped to stop them immediately.
Protecting police systems fundamentally means protecting the people of NSW by allowing the Force to function securely and effectively, and ensure criminal investigations proceed unthwarted, the DP said.
Cybersecurity in Australia
According to a report release by Causticizer, the Australian cybersecurity market was valued at US$4.6 billion in 2021 and will grow to US$5.8 billion by 2024. The local cyber market is growing at over 8% annually. Much of the growth can be attributed to emerging digital threats, increased exposure to cyber risk, corporate reaction to increased regulation of cyber risk, and business' evolution to consolidate a digital business strategy. A recent report by the Australian Cyber Security Growth Network entitled Cyber Security Sector Competitiveness Plan suggests that over the next decade, the Australian cyber market has the potential to triple in size.
The Australian government has identified cyber security as one of the six industry sectors considered vital for the long-term prospects of the Australian economy. According to the International Telecommunications Union Cyber Index, Australia ranks as the world's seventh most committed cyber security country. Australia's cyber maturity is the second highest in the Indo-Pacific.
There is strong demand in Australia for cybersecurity services as many public and private companies lack the internal expertise to adequately and comprehensively secure their IT assets. This trend will grow over the next decade as companies will place an even greater reliance on outsourced security vendors to provide digital security solutions on their behalf.