Pangiam appoints Steven Greenway as President, Commercial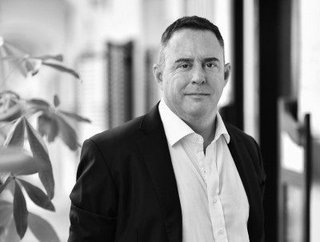 Greenway's appointment to lead the Commercial division adds executive airline experience as Pangiam continues rapid growth
Pangiam has announced the appointment of Steven Greenway as President, Pangiam Commercial. In this role, Greenway will focus his more than two decades of commercial airline leadership experience on continuing Pangiam's expansive growth in the secure movement of people and goods.
Founded by a team of global trade, travel, aviation, and homeland security leaders, Pangiam is driving change across the aviation sector by applying innovation, emerging technologies, and the power of data to solve operational, facilitation and security challenges facing airlines and airports today.
Kevin McAleenan, Pangiam's Chief Executive Officer says: "Steven is among the world leaders in solving the unique business challenges in global commercial aviation and digital customer experiences.
"Pangiam is thrilled to bring the insight he has gained making airlines successful around the world to our customers and clients."
Greenway has more than 20 years of global experience as an airline executive. His focus was often on digital leadership, loyalty, and rapid sustainable growth, with emphasis on guiding Low Coast Carriers (LCC). Steven was a founding member and Chief Commercial Officer for Peach, All Nippon Airways successful LCC; and Scoot, Singapore Airlines' mid to long-haul LCC; plus, CEO of reward-U, the pioneering LCC loyalty/everyday program of HK Express. Most recently, he was President of Swoop, Canada's first Ultra Low-Cost Carrier, and a subsidiary of the WestJet Group.
Greenway says: "Throughout my career, I have often focused on building 'something from nothing,' which is much like Pangiam's mission to innovate around the art of what's possible. I'm excited to be an integral part of guiding visionary solutions that promise to not only transform aviation and global travel, but many other industries as well."
Pangiam and Google Cloud
Pangiam recently announced a new collaboration with Google Cloud for its Project DARTMOUTH, an initiative to transform airport security operations by looking for threats concealed within baggage and other shipments at the airport. Project DARTMOUTH will utilise Pangiam's technologies alongside Google Cloud's artificial intelligence (AI) and machine learning (ML) computer vision tools, such as their Vertex AI Platform. This technology will be tested within the security facilities of AGS Airport Ltd, owners and operators of Aberdeen, Glasgow, and Southampton Airports in the UK.
The collaboration means that Pangiam's national security-grade technology and deep experience of managing aviation security threats will, for the first time, be boosted by Google Cloud's industry-leading suite of AI technologies.
Project DARTMOUTH is intended to make air travel safer by integrating AI into airport baggage security and screening operations. The technology will in the first instance be focused on rapidly identifying potential threats in baggage, providing increased throughput at security checkpoints, addressing critical friction points in air travel as well as supporting security teams.
In later phases the technology will scale to help tackle other pressure points in security and wider airport operations. AI and ML models will be trained to be able to detect prohibited items in real-time as bags pass through airport X-ray scanning equipment. It will also be used to spot anomalies and unusual patterns which could indicate a new or coordinated attempt to breach security, before alerting security staff to examine those items further.