Rapid7 opens new UK office in Reading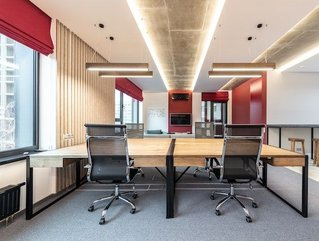 Security analytics and automation company Rapid7 says its new office signals a new chapter of company growth in the UK.
Rapid7, provider of security analytics and automation, today announced a new chapter of growth in the UK, marked by the official opening of a new office space in Reading.
Since its launch in 2011, Rapid7 UK has been on a mission to build a strong footprint across the UK, Europe & Middle East. The opening of its newly expanded and designed Reading office reinforces this commitment while setting up the company for future success. The area's reputation as a technology hub enables Rapid7 to attract and retain talent, and its accessibility to rail aligns with the company's ongoing pledge to champion environmental sustainability in its office spaces.
David Howorth, VP, EMEA Sales at Rapid7 says: "The Thames Valley technology community is vibrant and attractive for doing business.
"And, by expanding our operation in the centre of Reading, we are able to take advantage of the great communication links and attract a more diverse talent base.
"What we have created at Two Forbury Place in Reading is an inspirational, engaging, and collaborative workspace that fosters partnership, creative thinking, and wellbeing.
"As a channel-first business, we have also designed designated parts of the space for use by partners, which fosters even closer collaboration to support more complex customer outcomes."
Partnerships
Rapid7 partners with Pentesec, part of the Charterhouse Group. Pentesec's Managing Director, Luke Bourike, says: "Since the opening of their new office we have seen an increase in the collaboration and engagement between our teams. This has led to significant knowledge sharing and an ever-closer working relationship which serves to benefit our joint customers as we work together to keep them secure."
Rapid7's solutions simplify the complex, allowing security teams to work more effectively with IT and development to reduce vulnerabilities, monitor for malicious behaviour, investigate and shut down attacks, and automate routine tasks. Over 10,000 customers rely on Rapid7 technology, services, and research to improve security outcomes and securely advance their organisations.