RISE hosts the largest cybersecurity hackathon in India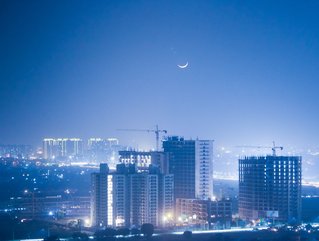 Over 22,000 people took part in a recent hackathon in India. Organised by RISE in partnership with ThriveDX the event attracted students from the country.
RISE, an EduTech company in India, hosted the largest cybersecurity hackathon in the country with over 22,000 participants, in collaboration with ThriveDX, cybersecurity company. The winners got jobs at top companies and all gained cybersecurity skill sets necessary for the future four million open positions in cybersecurity.
Cybersecurity skills are crucial for all organisations, and lacking talent to fill those positions leaves organisations vulnerable. Students in India, spanning from rural areas to big cities, participated in RISE's hackathon challenge that lasted two months. The majority of the students had no previous cybersecurity experience and after taking a few courses in the renowned ThriveDX bootcamp, they were able to learn critical skills and participate in the hackathon.
The hackathon had over 22,000 participants, of whom 29% were women. Almost all of the students came from smaller cities and universities, proving that cybersecurity is one of the best technical fields for anyone and everyone without any experience in a technical field. All tiers of universities participated in the hackathon and some of the winners even came from lesser-known universities, demonstrating that grit and dedication can lead to winning solutions – regardless of the university.
Vaibhavi Paliya from Lucknow, the 4th rank holder in the hackathon said, "I learned a lot of great things as a beginner. Things like what we need to learn about cybersecurity, cryptographic functions, how to secure our files, little tasks of forensics like file forensics or data forensics. It was really fun for me and the incentives offered by RISE and ThriveDX were really great."
Roy Zur, CEO of ThriveDX Enterprise Division says: "There are 4 million unfilled cyber jobs needing to be filled. With a mission to make cybersecurity education and careers more accessible, ThriveDX's Cybersecurity Bootcamps reskill individuals seeking careers in cybersecurity with the tools and know-how to land an entry-level job. It was so rewarding to know that 22,000 students not only participated, but winners received job offers from top companies in India."
Gaurav Bhatia, CEO of RISE adds: "Cybersecurity as a career has immense potential not only in India but globally, and RISE wanted to drive enhanced awareness about and around this amongst the young tech talent in the country.
"The hackathon was an endeavor towards that direction. It was heartwarming to see that a lot of young talent came from Tier 2 cities and there was good participation by women and men alike. This is important in cybersecurity as a paucity of female talent comprises only 25% of the global cybersecurity workforce."
This hackathon also had 10 hiring partners, offered 25 internships and 25 full time job opportunities for the winners, as well as various scholarships for those participating.
"One of our favorite parts was that 29% of all the participants identified as female in the hackathon. The gender disparity in tech in India is very stark. When we look at Cybersecurity, the difference is bigger with only 21% of Cybersecurity professionals in India being women. Having identified this gap at RISE, we want to promote women in tech through special scholarships for women and offer them opportunities to succeed," said Khyaati Jain, V.P Operations & Strategy, RISE.