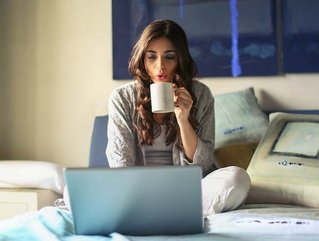 Remote working doesn't come without risk.
we'll explore the top 10 risks of remote working and how you can protect your business from cyberattacks.
The rise of remote working has created a new range of challenges for businesses who want to keep their sensitive information secure. As more employees work outside of the traditional office environment, companies must find new ways to manage and monitor access to data. Employee devices, home Wi-Fi networks, and unknown third-party apps all pose potential security risks. In this blog post, we'll explore the top 10 risks of remote working and how you can protect your business from cyberattacks.

1. Unsecured Connections: One of the most substantial challenges of remote working is the use of unsecured connections to access company data. Public Wi-Fi networks are not secure, and if an employee logs in to an unsecured network, the company data passed between their device and the server is vulnerable. To mitigate the risk of unsecured connections, ensure that all employees use VPNs when accessing company data remotely.
2. Phishing Scams: Remote workers may become victims of phishing scams that send fraudulent emails with the intention of stealing sensitive data from the company. The scammer may trick the employee into revealing login credentials or downloading malware that infects the system. To reduce the risk of phishing scams, conduct regular employee training sessions to teach employees how to spot suspicious emails and actions.
3. Lack of Cybersecurity Awareness: Another risk of remote working is the lack of cybersecurity awareness among employees. Remote employees may not be as vigilant about security risks as those working in the office. To ensure remote employees maintain a high level of cybersecurity awareness, provide regular training, and enforce company policies on cybersecurity best practices.
4. Device Management: Remote workers may use unmanaged personal devices to access company data, which can pose a risk to the organisational data. Without proper device management, it can be challenging to keep track of which devices are accessing company information, leading to possible data breaches. Have systems in place that monitor the devices that are used to access company data.
5. Insufficient System Updates: Whenever an operating system, software, or application update becomes available, it is essential to update the system with the latest security patches. Many remote workers may not update their devices regularly, which makes them vulnerable to malware and other cybersecurity risks. Provide regular reminders to remote employees to update their devices, and take all necessary measures to ensure that all system updates are installed timely.
6. Data Storage: With remote working, sensitive data may be stored on personal computers, which may not have adequate security measures in place. If these devices are stolen or hacked, sensitive company data can be leaked leading to a security breach. Encourage remote workers to store data in the company-approved cloud storage or implement measures to ensure data encryption in their personal devices.
7. Employee Turnover: Employee turnover is another risk of remote working as employees may leave the company with sensitive data. It's essential to have proper procedures in place to remove access to sensitive data promptly once an employee leaves the organisation.
8. Lack of Monitoring: Remote workers are not physically present in the office, which makes it difficult to monitor their cyber activities. Without the necessary monitoring checks, it becomes challenging to detect any potential threats or attacks. Establish proper monitoring measures to ensure that all systems and networks are secure and are continuously monitored.
9. Compliance Issues: If your organisation has strict regulatory requirements, remote working may pose a risk to compliance. With remote workers accessing sensitive data from their personal devices, it may be challenging to ensure full compliance. It's essential to implement strict security measures with the use of VPNs, access rights restrictions to networks, devices, and company data.
10. Cloud Security: Cloud security is another significant concern for remote workers. Cloud providers typically offer several security features and protocols, but it's essential to ensure that these features are adequate to meet your data security standards. Evaluate cloud providers before making a choice to ensure that they have the necessary security protocols in place.

Remote working has undoubtedly skyrocketed in recent times, and businesses must come to terms with the potential risks that come with this new mode of work. Cybersecurity risks affect a business's reputation, financial stability, and legal standing. As businesses continue to embrace remote working, it is essential to take all necessary measures to ensure that cyberattacks are prevented. Organisations must invest in adequate cybersecurity measures, employee training, regular device updates, and proper monitoring systems. By doing so, they can protect their business and maintain a high level of data security.