Ticket fraud reports double since the start of 2022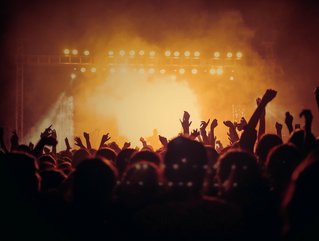 Experts at VPNOverview have revealed how to spot a resale ticket scam following a 110% surge in demand for concert tickets.
Experts at research company VPNOverview have revealed how to spot a resale ticket scam following a 110% surge in demand for concert tickets.
With searches for ticket resale sites up by 150% in the last month, music/art lovers are desperate to see their favourite performers, however in some cases whether it be through the purchase of fake tickets, e-ticket errors, dummy seats or duplicate sale of tickets, they have turned out to be victims of a scam.
VPNOverview says views on TikTok for 'ticket scams' have reached over 2.2 million as angry customers document their experiences of falling victim to a concert ticket scam. Action fraud report that in the last 13 months, £6.2 million has been lost to ticket fraud, with the 20 to 29 year old age bracket being most affected. There have been over 7.3k reports of ticket fraud across the country with August 2022 recording the highest number of ticket fraud reports, totalling at 764 - doubling since the start of 2022.
One TikToker, @emeliaflorian received over 80k views, after sharing their experience of purchasing resale tickets for Coldplay's tour this year and ended up losing hundreds of pounds. With demand surging by 1,150% in the last month for tickets to Coldplay's 2023 Tour, Cybersecurity Expert, Mirza at VPNOverview said: "When it comes to buying concert tickets, we strongly advise buying tickets specifically from official ticket sales partners of the event."
With regards to resale tickets, the prices are often astronomical and there is no guarantee the tickets are legitimate. Mirza has put together her top tips for what to look out for when it comes to spotting one of these types of scams:
Social media platforms including Twitter are prime locations for scammers. It is always important to check things like when they joined the platform, how many posts they have etc. If they joined that day and have hardly any posts or their profile only shows posts only about the alleged tickets being sold, we would strongly suggest avoiding the seller at all costs.

Watch out for phishing emails - Be careful of phishing emails pretending to sell cheap tickets to a concert/event that you wish to attend. This could lead to the attacker stealing your user data including credit card details and login credentials. Things to look out for may include unusual email formatting, text font etc. Be sure to NOT reply to the email if you suspect the seller to be a scammer.

Do not be fooled by screenshots/confirmation emails - scammers can easily create this to lure you into a false sense of security. They may ask for your email address to send you the tickets but avoid this at all costs, you do not want to be giving any personal information including your bank details and addresses to potential scammers. Similar to phishing emails be sure to look out for unusual formatting, incorrect fonts etc as these may indicate a scam.

Only consider making a purchase from a site which is encrypted for payment - look out for the closed padlock symbol in the website address bar. Ensure the URL begins with 'https' as the 's' signifies a secure site. We also suggest checking whether a website's SSL certificate is actually legitimate or not - you can do so through something like Godaddy SSL checker. If you are considering purchasing from a site, make sure you pay by credit card for security purposes.