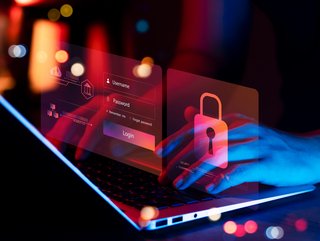 Cyber Magazine considers some of the top companies that use MDR tools and processes, using data reported by Gartner based on the highest rated services
Companies, including Expel and Crowdstrike, are some of the top MDR companies that help businesses better detect and manage cyber threats
Managed Detection & Response (MDR) services provide users with security operation functions that can be delivered remotely. They allow for organisations to quickly detect, investigate and respond to threat disruptions and contain the problem. The technology often covers endpoint, network, logs and cloud.
It has been deemed effective for threat hunting and incident management concerning cyber attacks, allowing businesses to experience the best outcomes. In the long run, it is the hope that these businesses can prevent cyber attacks.
Cyber Magazine considers some of the top companies that use MDR tools and processes, using data reported by Gartner based on the highest rated services.
10: Secureworks - Secureworks Taegis ManagedXDR
Secureworks is a global cybersecurity leader that protects customer progress with Secureworks Taegis - a cloud-native security analytics platform built on 20 years of real-world threat intelligence and research. It aims to improve user ability to detect advanced threats, streamline and collaborate on investigations and automate the appropriate actions.
The Taegis service offers an advanced MDR solution that aims to deliver security analytics software, 24/7 managed services, threat hunting and incident response in a single solution. It is regarded as easy for companies to implement and requires a small number of staff to keep an eye on cyber services in real time.
9: Critical Start - Critical Start MDR Services
Critical Start aims to simplify protecting company data and prevent disruption from cybersecurity threats. It does this by seeking to eliminate confusion about overwhelming data concerning alerts, providing recommendations to support business needs.
The company's solutions range from optimising security investments, reducing risk exposure and decreasing complexity of security tools. It manages, maintains and curates out-of-the-box detections and IOCs released by the security tool manufacturer, as well as third-party threat intelligence to create a very actionable view of existing and emerging threats.
8: Rapid7 - Rapid7 MDR Services
Key facts
64% of customers report more time to focus on other security initiatives

60% more time for professional development

69% reduction to cyber risk profile
Offering 24/7 monitoring of company networks, Rapid7 has an easy to use platform that helps to deliver security strategies to businesses. The company provides forensics and IR experts to stop data breaches, shut down cyberattacks and reduce risks.
Rapid7 also provides resources to solve skills gap challenges, thereby helping companies to better manage their data.
7: Red Canary - Red Canary MDR Services
Red Canary works across endpoints, networks, cloud and SaaS apps to deliver its cybersecurity solutions. Forrester in particular named the company a leader in MDR due to its ability to make threat intelligence useful with detection-engineering efforts.
The company detects threats by applying advanced analytics to volumes of security telemetry in the places where adversaries operate. It processes raw telemetry from leading cybersecurity companies to optimise coverage. Users can also measure how well they are preventing and detecting cyber threats.
6: ReliaQuest - ReliaQuest MDR Services
ReliaQuest prides itself on a transparent approach, as the company stresses the importance of hunting proactively for cyber threats to identify gaps. The company's GreyMatter Security Operations Platform highlighted in the above video claims to enhance MDR services to enable streamlined security operations and a rapid response to improve visibility, reduce complexity and better manage risk.
GreyMatter removes the need to hire more personnel as it allows existing teams to make the most out of their SIEM, EDR and public cloud technologies. Its detention content is also mapped across Kill Chain and MITRE ATT&CK frameworks to keep customers safe.
5: SentinelOne - SentinelOne Vigilance Respond
Vigilance Respond augments security teams with 24/7/365 MDR services, empowering security professionals to focus on strategic initiatives by delegating threat monitoring to a global team of experts.
The company not only prides itself on rapid response time, but also offloading day-to-day operations and threat hunting to its MDR experts, allowing the businesses it is serving to refocus on program strategy. Its analysts are able to prioritise events based on the unique needs of the business, resulting in 95% of Gartner reviewers recommending SentinelOne for MDR services.
4: Arctic Wolf - Arctic Wolf MDR Services
In addition to detecting and responding to cyber attacks and threats, Arctic Wolf is also designed to help organisations recover. It works with its clients on guided remediation so that they learn from incidents and ensure that it can be prevented for the future.
The company manages logs and conducts deep investigations into the root cause of incidents to promote customised rules and workflows. Regular meetings are also conducted to find areas of improvement that are optimised for the business environment.
Crowdstrike was one of the first companies to deliver a unified cloud native platform which helps to leverage real-time indicators of cyber attacks to provide endpoint protection. The company was named a leader in Forrester Wave for endpoint detection and response providers in 2022.
The Falcon platform prides itself on providing hands-on detection and prevention and is able to eradicate threats within minutes. Its service team identifies and fully-remediates cross-domain XDR threat activity associated with advanced malware attacks as the adversary attempts to persist and withdraw from servers in the customer's environment.
2: Sophos - Sophos MDR Services
Sophos MDR services are designed to get maximum value from businesses' existing infrastructure and investments. With more than 17,000 customers, the company has an extensive team of threat hunters and incident response experts to take targeted actions for its clients to remove advanced cyber threats.
It provides centralised security management and operations from trusted and scalable cloud security platforms, including open APIs, third-party integrations, consolidated dashboards and alerts. Sophos prides itself on helping cybersecurity easier and more effective for the user.
In addition, it has been announced that the company has launched an MDR for Microsoft Defender, which aims to provide the most robust threat response capabilities for organisations that use Microsoft Security.
1: Expel - Expel MDR
Key facts
1 minute alert review

3 minute alert-to-triage

22 minute alert-to-fix

610% return on investment over 3 years
Named a Leader in The Forrester Wave: Managed Detection And Response in 2023, Expel provides plenty of resources to advise companies on how to get the most out of their security technology and reduce alerts. This is all put in place to allow businesses to focus solely on security strategy.
It aims to provide the means for companies to scale and grow within the climate of digital transformation - but without compromising on cybersecurity measures. Expel has a wide range of offerings, including products on detection and response, threat hunting and phishing, where its security operations platform can raw log data analysis whilst integrating easily with company technology.