Uber drives cloud expansion on path to profit with Oracle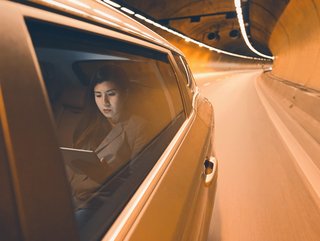 Uber is expanding into a 'go anywhere, get anything' platform, say the company's leaders, and needed a cloud partner with a shared focus on innovation
Oracle and Uber have teamed up for a seven-year strategic cloud partnership to drive innovation and accelerate Uber's path to profitability. With its expansion into new markets, Uber recognises the need to focus its resources on core strengths and strategic initiatives and says the partnership will enable it to migrate its critical workloads to Oracle Cloud Infrastructure (OCI), modernise its infrastructure, and deliver new products to market faster.
"Uber is revolutionising the way people, products, and services move across continents and through cities," says Uber CEO Dara Khosrowshahi. "To deliver on that promise for customers while building value for shareholders, we needed a cloud provider that will help us maximise innovation while reducing our overall infrastructure costs.
"Oracle provides an ideal combination of price, performance, flexibility, and security to help us deliver incredible customer service, build new products, and increase profitability."
Uber deal validates Oracle product and vision
Oracle says this new strategic partnership with Uber, along with recent analyst reports, validates OCI's strategy and product vision. "Uber is expanding into a 'go anywhere, get anything' platform, and the company needed a cloud partner that shares a relentless focus on innovation," says Oracle CEO Safra Catz. "This landmark competitive win for OCI is further validation of the momentum and acceleration we are experiencing in the market.
"Enterprises, governments, and startups around the world are recognising the differentiation of Oracle Cloud Infrastructure and experiencing our performance, security, and economic benefits versus other hyperscalers."
Along with the OCI agreement, the strategic partnership includes other areas of collaboration between the two companies. Oracle will become a global Uber for Business client, selecting Uber as a preferred rideshare for its employees to travel and eat around the world.
Uber and Oracle will also continue co-innovating on additional retail and delivery solutions evolving from the cloud partnership, including consumer experiences with last-mile logistics.