US churches step up security in new partnership with Curity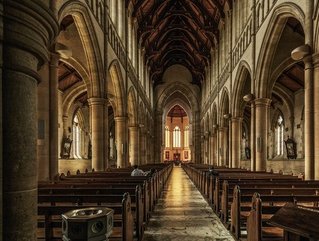 ACS Technologies selects Curity to provide seamless authentication across its end-user products in over 50,000 churches, schools and offices.
ACS Technologies (ACST), a provider of church management software and services in the United States, has announced its integration of the Curity Identity Server across its client-facing products.
Founded in 1978, ACST provides church ministry software and service solutions to nearly 50,000 churches, schools, and organisational offices with the mission to enable everyone in the Church with a personalised ministry environment to make God-honoring decisions in actionable ways. The company provides a whole church approach meeting the needs of the pastor, staff, and congregant, with ministry development tools unique in value to each role and each ministry goal serving each type of church/parish, denominational office, and diocese.
The integration of the Curity Identity Server to ACST is driven by a desire to provide high-level security to end-users, with Curity enabling seamless identity and access management (IAM) and log-in and providing a number of different multi-factor authentication (MFA) flows to fit business needs. Previously, ACST relied on a home-grown solution that is currently being phased out and replaced by a cloud-native deployment of the Curity Identity Server in AWS.
By utilising the Curity Identity Server, ACST will be able to concentrate on its product development instead of spending time and resources building IAM and MFA infrastructure in-house. The integration of and investment in Curity's easy-to-use, low-cost product demonstrates ACST's commitment to end-user security and its dedication to continually improving its product for end-users.
On choosing Curity, Robert Gettys, Chief Product and Technology Officer at ACS Technologies, says, "We wanted to invest in the right security to help us allocate time to meeting the unique needs of churches across the country. Thanks to the excellent capabilities of the Curity Identity Server, we'll be able to concentrate on developing our core products to serve our ministry partners rather than attempting to build IAM and MFA ourselves.
Curity's CEO, Travis Spencer, comments, "We're really excited to be working with ACS Technologies. I'm confident that our product's extensive features and standards-based approach will enable ACST to achieve their goal of stepping up security for end-users while maintaining ease of use."