US Department of Defence builds on critical cyber defences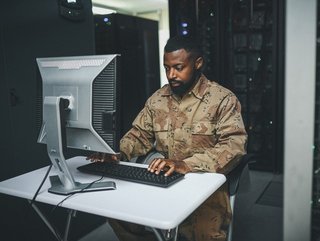 Federal, state and local government agencies in the United States set to benefit from Department of Defence joint initiative to maximise tech buying power
The United States Department of Defense (DoD) Enterprise Software Initiative (ESI) has added Skyview Capital portfolio company Fidelis Cybersecurity to its program in a move which they say will make it easier and faster for the DoD and US Intelligence Community (IC) to improve cybersecurity threat detection.
Fidelis Cybersecurity platforms help organisations deal with cybersecurity threats through various products, including Fidelis Elevate and Fidelis CloudPassage Halo. Fidelis joins the program as part of Carahsoft Technology Corp's most recent award.
"The addition of Fidelis Cybersecurity to Carahsoft's ESI BPA is a significant milestone in our pursuit of supporting the DoD's evolving IT advancements," says Alex Whitworth, Sales Director and Fidelis team leader at government IT provider Carahsoft. "We are thrilled to work with Fidelis Cybersecurity and our trusted resellers to extend access to critical proactive cyber defence solutions that help the DoD stay secure against threat actors."
Carahsoft Technology Corp supports public sector organisations across federal, state and local government agencies and education and healthcare markets and works in areas including cybersecurity, DevSecOps, and artificial intelligence.
The DoD ESI is a joint initiative to maximise DoD buying power and take advantage of cost savings and management efficiencies that result from acquiring and managing commercially available software on a DoD-wide basis.
The DoD and other agencies use contract vehicles including the DoD ESI and the General Services Administration (GSA) schedule to access and procure products and services from companies such as Fidelis Cybersecurity. The DoD ESI program is designed to streamline procurement and reporting by offering DoD customers with discounts based on GSA Schedule Contract pricing through negotiated Blanket Purchase Agreements (BPAs).