Wib joins SecureIT to accelerate API security across Nordics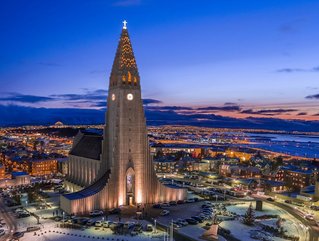 The partnership with SecureIT gives access to Wib's API security platform in addition to its recently launched API pentesting-as-a-service capabilities
Cybersecurity startup and API security pioneer Wib has announced a strategic partnership with Iceland's SecureIT, a leading provider of cybersecurity compliance, consulting, and managed services. The collaboration aims to accelerate Wib's go-to-market momentum across the Nordics region.
Following its launch and US$16 million funding, Wib is investing in building an international channel ecosystem of specialist cybersecurity partners. The partnership with SecureIT gives access to Wib's API security platform and recently launched API pentesting-as-a-service (PTaaS) capabilities.
"Building out our channel ecosystem is a strategic priority for Wib as we look to scale our go-to-market presence across key international territories," says Ran Ohayon, CRO at Wib. "SecureIT has a trusted brand and strong reputation across the Nordics region with a dynamic team of qualified and experienced security and compliance professionals. Its consultative-led approach, strong compliance expertise, and managed services capabilities make them the ideal partner for us and we're looking forward to a mutually beneficial relationship."
Magnús Birgisson, CEO at SecureIT, says: "The Nordic countries are synonymous with innovation and entrepreneurship, with an early-adopter mentality and pioneering spirit when it comes to new technologies. However, where innovation leads, insecurity tends to follow.
"APIs are critical in driving the modern applications and innovative new web services many organisations use today, but many are undetected, unmanaged, and unprotected, creating vulnerability and risk," says Birgisson. "Our mission is to deliver cyber resilience to our customers across the region, and our partnership with Wib is a great addition to our portfolio and will help us achieve this mission."