Zoho Europe speaks out on rising cloud costs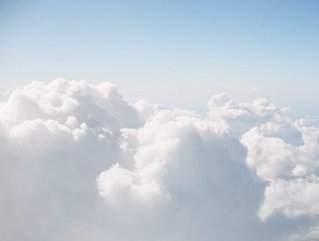 Sridhar Iyengar, MD of software security company Zoho Europe, discusses the issues organisations face using public cloud as costs soar.
Public cloud prices are forecast to jump by almost a third in Europe next year as the cost of borrowing and energy squeeze providers.
The market exploded during the early days of the pandemic as much of the world switched to remote working, and continues to grow upwards of 30 percent each quarter.
Sridhar Iyengar, MD for Zoho Europe, shares his comments on the topic with Cyber Magazine.
"Demand for the public cloud has surged over the past few years, and this is a trajectory that will continue, meaning public cloud 'real estate' was always going to become more expensive. Public cloud infrastructure costs are rising quickly now, partly due to the rising inflation seen in many markets globally, soaring interest rates and the rising cost of energy which is placing huge pressure on providers.
"Public cloud price rises could eventually become a stranglehold for many who have no other choice but to tolerate them, resulting in budgetary cut-backs in other key areas, such as recruitment or marketing. SaaS providers who host their services on a public cloud are also subject to exponential rises in overheads, often leaving them with no choice but to raise customer prices in order to sustain their businesses. It is a rare model in the industry, but one which is proving to pay-off in the long term.
"There is another option: building and running a private cloud environment."
What is private cloud?
Accordig to software company IBM, private cloud (also known as an internal cloud or corporate cloud) is a cloud computing environment in which all hardware and software resources are dedicated exclusively to, and accessible only by, a single customer.
Many companies choose private cloud over public cloud (cloud computing services delivered over infrastructure shared by multiple customers) because private cloud is an easier way (or the only way) to meet their regulatory compliance requirements. Others choose private cloud because their workloads deal with confidential documents, intellectual property, personally identifiable information (PII), medical records, financial data, or other sensitive data.
By building private cloud architecture according to cloud native principles, an organisation gives itself the flexibility to easily move workloads to public cloud or run them within a hybrid cloud (mixed public and private cloud) environment whenever they're ready.
Benefits of public cloud
Iyengar says: "Whilst the upfront cost may be considered too expensive or daunting for many businesses to withstand, using the value it holds in the long-run is considerable. It enables SaaS providers who own private clouds to have much more control over the wider costs required to deliver many more cloud-enabled applications to increasing numbers of customers and/or an increasing size of customer. Scalability is enabled in a sustainable way to map to business growth objectives.
"There are many other benefits of this model, including more autonomy over cloud data storage policies and privacy promises, delivering improved brand trust, a stronger customer experience, as well as cost-savings in the long run."