11:11 Systems' Sam Woodcock on cloud migration and security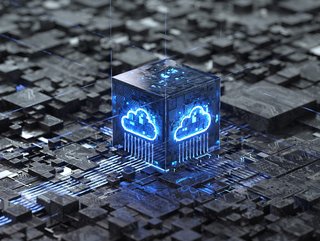 Sam Woodcock, Senior Director of Cloud Strategy at 11:11 Systems, spoke to Cyber Magazine about the impact of cloud migration on security
Can you tell me about 11:11 Systems?
11:11 Systems is a managed infrastructure solutions provider that addresses the most pressing cloud, connectivity and security challenges of today while preparing businesses for tomorrow. The 11:11 model empowers customers and partners to "Rethink Connected," providing a single platform to ensure customer apps and data are always running, accessible and protected.
What is your role and responsibilities at the company?
My role at 11:11 is Senior Director of Cloud Strategy - I work across the organisation to help design, shape and deliver on solutions that ultimately will help our customers achieve their goals related to cloud, connectivity and security.
Working closely with our Product, Engineering and Executive leadership teams, the aim is to curate the best technology and combine it with our specialised expertise to help organisations solve their challenges effectively with less complexity.
What is one of the best pieces of advice you have ever received?
Technology is just one piece of the puzzle when it comes to delivering on true solutions to business objectives and challenges. It's important to curate the right technology - but on its own it's simply not enough.
When it comes to truly solving these challenges - it's important to combine the power of the right technology with deep expertise and experience focused 100% on the outcome that has been defined. There are many solutions in the market today - by focusing on the outcome first vs a specific vendor or technology, an organisation can ensure they find the most optimal solution and achieve their objectives with less time, complexity and cost.
How has cloud migration changed the threat landscape?
Now more than ever, organisations are adopting cloud and software as a service solutions to provide mission critical services to their customers and users. The reality is data and applications are everywhere - as a result it's critical to evaluate the security and data protection strategy in place to ensure business continuity and a great customer experience.
Ensuring the right security technology and expertise is in place regardless of where apps and data are deployed is critical to ensuring an organisation is protected against the ever evolving sophistication of security threats at all time.
Alongside this, understanding the roles and responsibilities regarding data protection and recovery is critical - should the worst happen - it's important for businesses to ask the question "how will I recover?"
With increasing connectivity and vast amounts of data, how important is it for businesses to take the correct security measures?
Data volumes continue to grow exponentially year over year - alongside this data and applications are housed across on premises, cloud and software as a service and continue to be increasingly valuable. But it's not just financial value, it's the reputation impact of a cyber attack that can also impact an organisation's capability to remain competitive and trusted within the markets they operate in.
Having a modern, robust and mature strategy in place that is effectively tested, monitored, updated and reviewed is critical to ensure organisations can remain on top of maturing and complex threats. Organisations now realise they need to combine best in class technology with expertise that has eyes on alerting and reporting 24 x 7 x 365 to secure their mission critical apps and data.
What do you see as being one of the top emerging cyber trends this year?
We will continue to see a rise in both the volume and sophistication of threats to organisations in 2022. Organisations must evolve their security and data protection strategies to respond. To achieve this organizations will need to modernise their traditional security stack to cater for the reality that apps, data and users are everywhere.
Alongside this, the reality is that security expertise is in high demand, but short supply. We believe that in 2022 and beyond, organisations will look to partner with organisations with this specialist expertise and 24 x 7 x 365 teams - consuming SOC (Security Operations Center) as a Service to help modernise and deliver on their security needs.
What can we expect from 11:11 Systems in 2022?
It's already been an exciting year so far with the launch of 11:11 Systems Managed Security Services, designed to prevent, detect and respond to malicious activities. Looking ahead to the rest of the year, we will continue to focus on meeting growing global demand for our services across cloud, connectivity and security.