Datadog launches new monitoring and security platform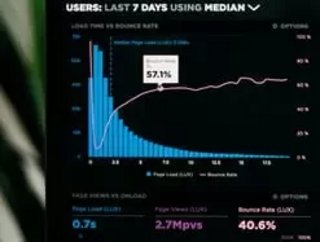 Monitoring and security company Datadog has launched a new full-stack security platform to meet the needs of DevSecOps teams.
Datadog, the monitoring and security platform for cloud applications has announced the launch of a new full-stack security platform that will improve its observability capabilities.
The new product allows organisations to use a single security platform that can monitor across infrastructure, application and network tiers. The outcome of this will give security teams the added visibility they need to respond to security threats faster.
The software has been developed to mirror the growing 'shift left' of security threats at the application level and infuses security into the full software development cycle.
Now, DecvOps and security teams can access a shared truth supported by a common data model. They have more observability and therefore more accurate threat detection and accelerated response time. The platform, unlike point solutions, ensures that data is automatically correlated and presented in context. This means there is no need for manual analysis.
Amit Agarwal, Chief Product Officer, Datadog said: "As organisations embark on their digital transformation journey, unifying once disparate security, compliance and engineering practices has become a key requirement to deliver best-in-class customer experiences. Built for cloud-scale, the Datadog Cloud Security Platform supports organizations in adopting a modern DevSecOps practice that will enable a more holistic and, ultimately, a more robust approach to security, without increasing the operational burden of deploying and maintaining multiple, disconnected point solutions."
Jonathan Jaffe, Chief Information Security Officer, at Lemonade, one of Datadog's clients, says: "With Lemonade's growth, cloud security has become a primary focus. Within the first week of an easy integration, Datadog's security offerings helped my team manage potential threats faster, with less effort, and with higher fidelity and accuracy. What's more, collaboration with our DevOps colleagues became easier and has helped tie security to the business. We have many security tools and services; Datadog Cloud Security Platform has become one of our top-three tools. We see it supporting our current and future growth with security, and in lockstep with DevOps."