Enterprise-wide cyber security in the age of the multicloud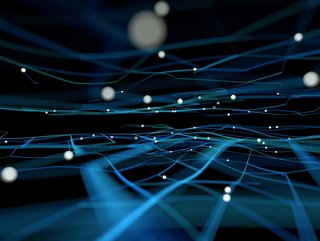 Now that more companies are tweaking platforms to allow for multicloud functionality, we take a look at the benefits, risks and cyber security implications
If you're anything like me, you're likely to have been told that you spend too much time with your head in the clouds at least once or twice in your lifetime. Back when I was younger, this was most definitely considered 'a bad trait' – a sign that too much time was wasted on daydreaming and not enough spent on productive pursuits.
Lucky, then, that the evolution of technology over the past couple of decades has expanded the definition of clouds to include distributed computing. Nowadays, it's not necessarily a bad thing to have your head in the clouds; in fact, most organisations and enterprises have their 'heads' in this digital sphere pretty permanently – we are officially in the age of ubiquitous cloud computing.
It all began in the mid-90s (although the concept can be traced back to the 1950s), with the creation of just one singular virtual cloud. Then came the wave of cloud platforms, each one connected to bespoke architecture provided by different leaders in the tech space – big hitters such as Google, Microsoft and Amazon were the first to dip their proverbial toes in exploring cloud solutions.
Over the past decade, most companies with their finger on the pulse have invested in cloud capabilities, leading to a range of public, private and hybrid clouds – and the newest emergent: multicloud.
But what is multicloud? And why is it so important for businesses?
Increased complexity requires consistency and cross-platform capabilities
With the capabilities of cloud computing infiltrating almost every aspect of our lives, it was inevitable that the world would witness new cloud platforms popping up all over the place. This has generated increased data distribution, leading to complexity as customers across both public and private spheres demand seamless integration between individual cloud platforms. And thus came the birth of multicloud.
It's a cloud computing solution that allows portability across multiple providers' infrastructures. Multicloud solutions are primarily built on an open-source, cloud-native technology called Kubernetes – supported by all public cloud providers – which helps to manage workloads across multiple clouds with a central console. Generally, multicloud provides organisations with the flexibility to optimise performance, utilise the best tech available, and control associated costs.
Perhaps the simplest example of multicloud would be SaaS integration via different vendors. In enterprise terms, however, multicloud refers to running applications at PaaS or IaaS organisations via multiple cloud providers, such as Amazon Web Services, IBM, and Google, to name a few – which is gaining in popularity.
"Over 70% of enterprises now use three or more clouds," says Tushar Tambay, Vice President of Product Development at Entrust.
A multicloud solution – what are the benefits?
Dell Technologies recently announced that it had jumped on board the multicloud train, enabling application and data consistency with its APEX Multi-Cloud Data Services, while also extending DevOps support through new offers and resources designed to aid consumers in choosing the right cloud environment.
"Today's multicloud reality is complex as data becomes more distributed across on-premises and colocation data centres, multiple public clouds and edge environments," says Jeff Boudreau, President of the Infrastructure Solutions Group at Dell Technologies. "We have the industry's broadest technology portfolio, consistent tools, experience building open ecosystems and leading data storage capabilities, services, and supply chains. All this uniquely positions Dell to help customers take control of their multicloud strategy."
An overarching benefit of embracing multicloud is the freedom and flexibility it offers consumers, in that it prevents vendor lock-in and instead expands their options. Customers and businesses can identify the best prices, performance and security standards, and compute requirements, mixing-and-matching according to their individual needs and putting the control in their hands.
Another benefit is the way in which using multiple clouds enables the adoption of best-in-class tech from any vendor, helping organisations stay ahead of the curve and separate themselves from contemporaries, whilst expanding the pool of possibility.
For many organisations, one of the biggest disruptors when limited to just one vendor's cloud infrastructure is the potential for outages and unplanned downtime. Separate cloud infrastructure not only limits the potential for a range of services to be impacted at the same time, but also reduces exposure to licensing, security, and compatibility issues arising from 'shadow IT'.
What are some of the pitfalls of multicloud?
Where there are positives, you can usually find negatives – and multicloud solutions are not exempt from this. While there are a number of benefits that businesses and individuals can take advantage of, central management is absolutely key; without it, chaos ensues.
"The volume of enterprises using different clouds often creates an unwieldy, de facto multi-cloud environment. As organisations migrate more operations to the cloud and use containers and Kubernetes, managing these to ensure consistent security and compliance is becoming increasingly challenging," says Entrust's Tambay.
The core issue with multicloud strategies is that the infrastructure forming different vendors' cloud platforms is often inconsistent in terms of standards, functionality and compliance – teams may, for example, work in silos, different platforms may vary in speed when responding to queries and problems, or there may be a lack of consistent, efficient tools, exposing security gaps while increasing costs.
And, with an ever-changing app landscape, such cloud platforms must be designed to support the growing complexity of both existing and new application architectures – currently, only 21% of IT leaders feel fully confident that their current infrastructure can support such growth. This growth means that security compliance will be even harder to maintain, as it needs to be factored into every decision and functionality change made, potentially increasing the attack surface and exposing holes.
Multicloud – the next generation
Multicloud technology has both pros and cons, but, with a study conducted by Forrester Consulting suggesting that 83% of organisations have already adopted a multicloud approach or plan, getting a handle on some of the core concerns now is crucial to averting major disasters in future.
According to Dan Davies, Chief Technology Officer at Maintel, evolved cloud strategies post-COVID are essential for business innovation and growth, which means that companies need to get to grips with security measures "to protect critical information" and "secure cloud applications".
"That's what an intelligent multicloud solution offers: secure integration of multiple networks to provide flexible bandwidth for today's critical cloud applications. Such an approach means that a diverse range of devices and locations can seamlessly and securely connect to cloud applications on-demand, easing the complexity burden on CISOs, and increasing security with standardised policies across users, devices and networks," Davies explains.
Multicloud is the next generation of cloud capability. It can offer considerable flexibility, cost savings, and the agility to innovate, but first, companies must build an intelligent networking strategy that refuses to compromise on security, experience, or cost. The increasing importance of networking in the digital strategies of different companies means that now is the time for organisations to jump in, feet first, and realise the benefits.