Google Cloud launches Healthcare Data Engine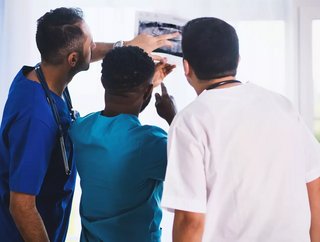 Google Cloud's new Healthcare Data Engine provides clinicians with access to a real-time and full picture of a patient's record in a secure environment.
Google Cloud has launched a new solution which aims to enable interoperability in healthcare.
According to a report in digitalhealth.net, Healthcare Data Engine is an end-to-end solution for healthcare and life sciences organisations that collect data from multiple sources, including medical records, clinical trials, and research data. It provides clinicians, planners and researchers with access to a real-time and full picture of a patient's record in a secure cloud environment which supports analytics and AI.
It follows Google Cloud's Healthcare API, which was launched in 2018, and was an open-source tool designed to enable healthcare providers to collect and manage various types of medical data via the cloud.
This latest solution from the search engine builds and extends on its Healthcare API by enabling an interoperable medical record and providing clinical insights in FHIR format, the healthcare industry standard.
Joe Corkery, Director of Product Management at Google Cloud, said: "We built Healthcare Data Engine to make it easier for healthcare and life sciences organisations to bring together their data silos to innovate and improve health outcomes."
Healthcare Data Engine can map more than 90 per cent of medication orders or patient updates, across a number of electronic health records, according to the tech giant. Benefits of this mean customers get up-and-running quickly and avoids the need to create custom tooling or services to translate between data schemas (the organisation of data as a blueprint).
Healthcare Data Engine also utlilises Google's BigQuery product and brings analytics and artificial intelligence to the healthcare industry with the aim of improving overall population health.
While the Healthcare Data Engine is only available in private preview, there have been customers who have already started using the service, including the Mayo Clinic which has been working with Google Cloud to bring data in from different sources, translate it to FHIR format, and then analyse it in BiqQuery.
Jim Buntrock, Vice Chair of Information Technology at Mayo Clinic, said: "By moving to the cloud we're able to build tools more easily, at scale, in a way that takes advantage of technological advancements in security and privacy to remain at the forefront in data protection.
"There are so many applications of this. For example, building a 'heads up display' for the ICU—where moments matter—to help care teams direct their attention when and where it's needed most. From creating better ways to care for patients remotely even after they leave the hospital to making it easier for patients to interact with us via mobile app, we're working alongside Google Cloud to build a platform for healthcare transformation."