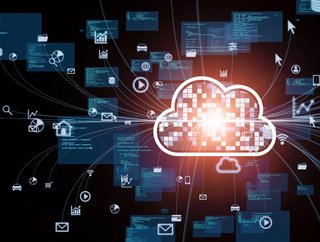 Cloud computing has profoundly changed the way we live our lives . Where did it all begin? Cyber magazine takes a look at the history of cloud computing.
Cloud computing has profoundly changed the way we live our lives and conduct business. Today the cloud is a vital online technology that is used all over the world and since the COVID-19 crisis, the cloud computing market has been on a rapid upward trajectory. Where did it all begin? We take a look at the history of cloud computing. 
1960 

Clouds 
Clouds began to form over the technology landscape as early as the 1960s. Computer scientist J.C.R. Licklider had a vision of an interconnected global population that could access programs and data anywhere, from any site and his initial involvement spurred the development of the Advanced Research Projects Agency Network (ARPANET).
1999 

Everything over the internet 
In 1999, Salesforce became the first company to offer applications over the internet, heralding the arrival of Software as a Service. Three years later, the industry grew massively with video, music and other media being hosted and delivered online.
2006 

Amazon first commercial cloud 
Amazon launched the first commercial cloud – the Elastic Computer Cloud (EC2) in 2006. This was closely followed in 2008 by Google who introduced radical pricing models with free-entry-level plans and low-cost computing and storage services with its Google App.
2010 

Microsoft Azure 
Software giant Microsoft entered the cloud market with Azure in 2010, which supports streamlined development of web and mobile apps, to support a rapidly growing mobile industry.
2012 

Cloud adoption takes off
A Spiceworks survey noted a significant 71% increase over the previous year in cloud adoption for SMBs, with file sharing (52%) and hosted email (42%) two of the top services used. 
Present day 
Today, the cloud underpins most new technological disruptions, including composable business, and has proven itself during times of uncertainty with its resiliency, scalability, flexibility and speed. Hybrid, multicloud and edge environments are growing and setting the stage for new distributed cloud models.
As a result, global cloud adoption will continue to expand rapidly according to research. Gartner forecasts end-user spending on public cloud services to reach $396 billion in 2021 and grow 21.7% to reach $482 billion in 2022 (see Table 1). Additionally, by 2026, Gartner predicts public cloud spending will exceed 45 per cent of all enterprise IT spending, up from less than 17% in 2021.