How Lacework is helping game platforms secure the cloud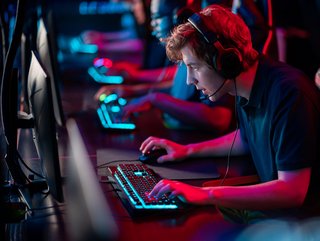 Using automation to protect multi-cloud environments, we take a look at how Lacework is helping the gaming industry keep its data secure in the cloud
Founded in 2015, Lacework is a data-driven security company, that was built in the cloud, for the cloud. It uses data and automation to further protect the already secure cloud environments, helping customers prioritise risk with pinpoint accuracy and innovate with confidence.
The company has recently announced support for the AWS for Games initiative from Amazon Web Services (AWS), making it easier for game developers, publishers, and platforms to further secure their data in the cloud using the Lacework Polygraph Data Platform.
Many of the world's most recognisable gaming brands, including two of the largest gaming companies in the world, rely on Lacework to deliver end-to-end visibility and automated insight into risk across cloud environments so they can innovate with speed and safety.
Allowing gaming platforms to easily deploy security
AWS for Games is an initiative featuring services and solutions from AWS and AWS Partners, built specifically for Games customers. By working with AWS through this initiative, game developers, publishers, and platforms can more easily deploy Lacework across their AWS infrastructure so they can continue to produce and run innovative games for a growing audience with confidence.
The Lacework Polygraph Data Platform uses data, analytics, and machine learning to automatically find the truth about risks across cloud environments. It allows security teams to easily match and sustain the scale, complexity, and speed of growing cloud environments using a combined agent and agentless approach.
"The gaming community continues to grow by millions of people and billions of dollars every year. It's important for the companies creating and maintaining games of all kinds to have the necessary tools to keep their infrastructure secure and online," said Andy Byron, President and Chief Revenue Officer, Lacework. "AWS for Games will help more gaming customers deploy Lacework across their AWS infrastructure, so they can continue to offer innovative games with confidence."
Securing the cloud as demand for gaming grows
According to analytics firm Newzoo, the cloud gaming industry is expected to surpass US$5bn in revenue by 2023, with over 23 million paying customers. In order to keep up with the rapid demand for online games, companies are constantly adding new environments with exploding data volumes. Many are also moving to Arm-based AWS Graviton processors, for better price performance for game workloads running in Amazon Elastic Compute Cloud (Amazon EC2).
But as gaming companies increasingly shift to the cloud to provide more flexibility and better scalability to support this growing audience, the video game industry is suffering a spike in cyber attacks. Akamai reported a 340% increase in web application attacks against the global video game industry in 2020. These attacks are becoming increasingly more complex as threat actors seek widespread notoriety from a successful attack on a high-profile game.
"We built our company on AWS because it allows us to move as fast as our growth demands," said AJ Soria, Director, Information Security at Age of Learning. "Lacework has built-in rules and machine learning mechanisms that help us detect unusual activities and predict incidents before they become critical. It helps us find potential problems, vulnerabilities, and bugs, and fix them without any impact on our system and our customers. It's really the perfect complement to our AWS environment."