Illumio launches CloudSecure to speed up path to zero trust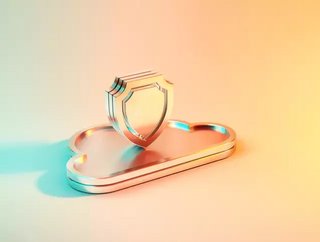 CloudSecure is an agentless solution delivering zero trust segmentation of cloud-native applications in multi- and hybrid cloud environments.
Illumio Inc., zero trust segmentation company, has launched Illumio CloudSecure, a new solution that gives organisations agentless visibility and enables teams to build and orchestrate dynamic cloud workload policies at scale using native controls in their public, hybrid, and multi-cloud environments.
With Illumio's zero trust segmentation solutions, security teams can prevent the devastating impact of cyberattacks and ransomware by securing their entire environment, including cloud-native applications such as platform as a service (PaaS), serverless, cloud managed containers, and managed database services, in addition to workloads running in public and hybrid clouds, data centres and endpoints.
According to the Gartner® Hype CycleTM for Cloud Security, 2021, by 2023, 70% of all enterprise workloads will be deployed in cloud infrastructure and platform services, up from 40% in 2020. Through 2025, more than 99% of cloud breaches will have a root cause of preventable misconfigurations or mistakes by end users. While organisations aim to leverage the agility and innovation of the cloud to accelerate their digital transformation, they also need a purpose-built solution to address the unique security needs of this dynamic environment.
PJ Kirner, CTO and Co-Founder at Illumio says: "The growing complexity of inter-cloud and data centre communications makes it particularly challenging for organisations to understand and properly protect their environments, which often leaves the door wide open for attackers.
"Illumio CloudSecure builds resiliency into organisations' multi-cloud environments to dramatically reduce the fallout of attacks.
"Illumio CloudSecure is the only cloud-native, agentless application visibility and control solution that can be quickly deployed to provide a single interface to understand and mitigate risk across multi-cloud, hybrid cloud, and on-premises data centre environments. This means users can see all communications between workloads and applications across their distributed business estate, understand and respond to threats, and ultimately better protect their organizations." Kirner adds. 
Alex Diaz, Head of Infrastructure and Operations at Katten Muchin Rosenman LLP says: "Law firms around the world are focused on stopping ransomware and securing customer data, and Illumio has been a strategic technology protecting our business in the cloud and the data centre.
"Illumio CloudSecure will let us see risk across our cloud-native applications now in the same view as our overall IT environment, which will help us to assess and prioritize cloud risks, build Zero Trust policies to secure our data, and better continuously protect our business," Diaz adds.