Top 5 ways to prevent cloud security threats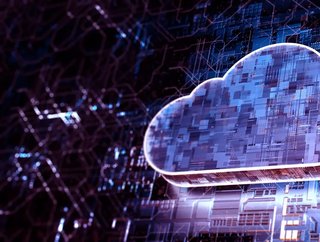 As threats are constantly changing in the ever-evolving landscape, we take a look at five different ways you can try to prevent cloud security threats
In the world of cybersecurity, new threats are always emerging and it is important to keep on top of them, in order to mitigate issues. 
Netskope has released new research that showed more than two-thirds of malware downloads came from cloud apps in 2021 and identified Google Drive as the app with the most malware downloads, taking the spot from Microsoft OneDrive. 
We take a look at five different ways you can try to keep your business and cloud more secure. 
 
5. Educate employees 
Training has always been an important process for every business. It helps to ensure that your employees are all on the same page, and have the knowledge and skills they need in order to do their jobs effectively. By teaching your employees proper cyber defence practices and skills, you can minimise risk and prevent cloud security threats.
 
4. Keep testing the system 
When putting measures in place to protect your cloud, it is important to check they are providing all the protection you want/need. One of the best ways to do this is penetration testing: an IT security practice designed to identify and address vulnerabilities as well as minimise cloud security threats.
Cloud Penetration Testing is the process of finding security loopholes in a cloud system by simulating a controlled cyber attack. Cloud Penetration Testing is performed under strict guidelines from the cloud service providers like AWS. It allows you to find security vulnerabilities missed by the cloud providers.
 
3. Strong passwords
A strong password is essential for accounts you have, especially when it comes to protecting private information.  According to the Verizon 2021 Data Breach Investigations Report, credentials are the primary means by which a bad actor hacks into an organisation, with 61% of breaches attributed to leveraged credentials.
Some of the best password protection practices suggested by experts include using  2-factor authentication, using password management software, and creating unique passwords that are difficult to guess. Updating passwords regularly is also essential practice, plus avoiding using the same one for multiple accounts.
 
2. Encrypt data 
Using a cloud service that encrypts your files both in the cloud and on your computer is an important step in keeping information secure. Encryption ensures service providers and their service administrators, as well as third parties, do not have access to your private information. It allows data and text to be in the form of encrypted algorithms and is then placed on a storage cloud. 
1. Using a strong anti-malware programme 
An Anti-malware programme is a type of software that was created to protect IT systems and individual computers from malicious software, or malware.
As the cloud transfers information over the internet, it is vital to have strong antivirus and anti-malware protection on your laptop, smartphone, or any other cloud-using device. These programmes can allow for enhanced protection against malware and ransomware, because it reduces the chances of malicious attacks getting into your business network in the first place. They can help to block suspicious URLs and downloads. Some also offer features such as remote wipe, backups and device location services.