5 minutes with... Neustar Security Services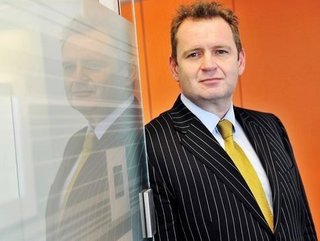 Cyber Magazine spends five minutes with Jeremy Nicholls, VP Global Channels at Neustar Security Services
What is Neustar Security Services 'mission'?
Neustar Security Services (NSS) recently separated from Neustar, Inc. back in December (2021) in an effort to consolidate its security offering and portfolio. Since then, we have progressed in leaps and bounds, not only streamlining our solutions for our valued customers, but we have also added several seasoned security specialists to our leadership team and portfolio – with many more announcements in the pipeline. Now we're looking to stand out in a crowded security space.
We've invested over $60 million in capital to design our platforms, significantly increasing network capacity and performance. Backed by Golden Gate Capital and GIC, we can really start to scale our security business and move into our next stage of growth. Following our M&A efforts in 2020, with acquisition of Verisign's Public DNS Service and building on the 2018 acquisition of Verisign's DDoS and DNS customers, we have introduced a whole new host of security solutions within the large and growing Application Security and Threat Feed markets. Now, we've established a highly scalable, fully-cloud delivered platform with the capacity to support multiple security services and we're expanding our sales, channel partner, marketing and service capabilities to better serve our customer base – more than 8,000 clients worldwide, including 60 of the Fortune 100.
What is your role at the company?
Naturally, such a bold move will require a new approach to channel partnerships. I am tasked with leading our channel expansion effort as we look to new markets, as well steering our new global channel offering, the Ultra Secure Partner Programme (USPP). I will work with our trust team to build and grow partnerships that enable organisations to deliver cloud-based security solutions to their clients whose very existence, growth and success depend upon up time, availability, and trusted connections. We will be working closely with a range of original equipment manufacturers (OEMs), managed security service providers (MSSPs) wholesalers, and resellers as part of our efforts to revamp our security services.
How has the pandemic affected channel partnerships?
The pandemic has caused a seismic shift in the cybersecurity market and the threat landscape has evolved considerably. At the start of lockdown, attackers changed their tactics, targeting homeworkers with an onslaught or ransomware threats and phishing attempts. Now, with the rise of hybrid working, businesses networks will have an increasing number of endpoints and will be even left even more exposed. Most organisations will have moved large parts of their IT to the cloud and are now dependent on outsourced infrastructure. Keeping track of all these devices, and any unusual activity will be a major challenge for security teams.
Regardless of what form the future of work may take, companies need to prepare for the road ahead. As our new partner programme shows, the cyberthreat landscape has evolved, partners and providers should do the same. The importance of application availability for remote users, has driven a general increase in subscription-based services and there has been greater focus in the channel on attaching new solutions to existing customers, rather than new solutions to new customers, due to the difficulty in contacting new prospects if they are not in the office.
Each channel partner is different, we identified a need to segment the program to help cater to the different styles, capabilities and focus of both our existing and new partners. With this in mind, we decided to move from a single-tier program to a multi-tier design. In doing so, we have improved the commercial benefits for partners that engage proactively in the cloud security market with NSS. Our programme has been designed to provide enhanced access to its range of cloud-based security solutions, globally distributed network, and family of security services to help partners grow their cloud security portfolios.
What are Neustar Security Services' plans for the future?
Events of the past two years have led to new working patterns and ultimately, new ways of doing business. We have seen a vast sum of opportunities presented to us by existing partners who see us as a trusted partner. They have been happy to recommend us to other partners in their network when asked about solutions to which they know we can provide business outcomes. Naturally, these recommendations only happen when you established a strong relationship with solid foundations.
We've reimagined Neustar Security Solutions' and this partner program is an example of that. As the world continues to move to the cloud, we are uniquely positioned to partner with organisations who want to grow existing, and secure new customers based around cloud security, where they can wrap their own incremental services to the offerings. Our new programmes are specifically targeted to expand our sales and support coverage US, Canada and European markets, however, we are identifying opportunities in Latin America and Eastern Europe. We will continue to focus on our expansion efforts, strategically scaling our business and consolidating our security portfolio according to our customers' needs and, as the pandemic has proven, the constantly evolving cyberthreat landscape.