A 50% increase in cyber attacks reported by Darktrace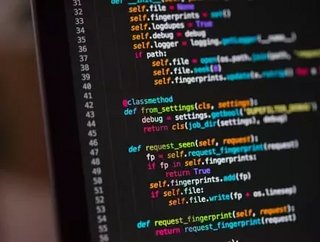 Darktrace, a global leader in cyber security has reported a 50% increase in cyber attacks on cloud and collaboration applications in 2021.
Darktrace, a cyber security company based in Cambridge, UK, has reported that attacks on cloud and collaboration platforms are up over 50% in the first half of 2021.
The company says the main targets are business-critical Software-as-a-Service (SaaS) collaboration and video conferencing applications hosted in the cloud. 
Dave Palmer, Chief Product Officer, Darktrace said: "The adoption of virtual collaboration tools and SaaS applications continues to rise and is one of the key trends in Enterprise technology still . These platforms, not only allow quick team calls or simple ways of sharing data, but are used by everyone from governments to global banks, and now house confidential conversations and critical data. This sharp rise in attacks demonstrates why organisations need Self-Learning AI to autonomously detect, investigate and respond to threats everywhere to secure the modern workforce."
Darktrace says it has been responding to these attacks with its Antigena 'machine fights back' technology which is capable of taking actions at machine speed to mitigate against in-progress attacks without disruption to normal business activities. The technology has been used successfully with Microsoft 365, Teams, Slack and Google Workspace and has thwarted attacks on account takeovers, data theft and impersonation attacks.
Darktrace for Saas also has the capability to gather contextual information for Microsoft 365 users including their groups, roles and licences. The data is gathered and fed back into Self-Learning AI to create enhanced threat detection and escalated autonomous responses.
Jenny Moshea, CIO at Sellen Construction, a construction company based in the Pacific Northwest said AI has been profound in "highlighting threats that we may not have seen otherwise". "Autonomous Response acts across all of our data and applications," she says. "It buys us back time we wouldn't have had otherwise, and helps us sleep better at night knowing all of our infrastructure across our cloud, SaaS, and Microsoft Suite is being kept safe."