Amazon Prime Day 2021: Beware of Cybercriminals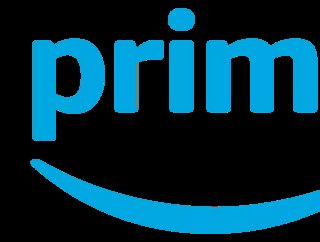 As with any major event, Amazon Prime Day provides ideal ground for cybercriminals hoping to scam people out of their personal information and money
Amazon Prime Day, taking place on 21 and 22 June, is an annual deal event exclusively for Amazon Prime members, providing deals from small businesses to top brands. 
Check Point Research has warned that there has been a surge in malicious activity in the run-up to Amazon Prime Day 2021. According to Check Point Research, more than 2,300 new Amazon-related domains have been registered in the last 30 days, representing a 10% increase on the previous Amazon Prime Day. The majority (80%) of these websites are classified as potentially dangerous, while 46% were found to host malware or phishing mechanisms.
Ram Narayanan, Country Manager, Check Point Software Technologies, Middle East said: ''Prime Day is a crucial opportunity for cybercriminals. The shopping event can be fun, but also dangerous for consumers. The danger here is being tricked into giving up your credit card info, your passwords and even your home or email address to cybercriminals. Their goal is to make money off your personal details. The tactic cybercriminals use for their deception is domain spoofing, where you click on a page that appears to be from Amazon, but you are actually on malicious ground. 
"Clearly, cybercriminals are doubling-down on Prime Day this year, as almost all the domains around 'Amazon' have red flags. CPR urges Prime Day shoppers this year to be extra cautious, to watch for misspellings, and to share only the bare minimum." Narayanan added.
Charles Brook, threat intelligence researcher at Tessian, has expressed the need to be aware of scams after the sales day. He explained that on the 15th October 2020, the day after the Prime Day sales last year, Tessian saw a 160% increase in the number of suspicious emails related to 'Amazon' and 'Amazon Prime Day' compared to the daily average counted throughout October 2020. The subject lines of these suspicious emails related to order confirmations, invoices, package delivery updates, and messages supposedly coming from Amazon 'Customer Support'. 
How can you stay protected from scams?
Here are some tips to avoid falling for a scam on Amazon Prime Day 2021: 
Be wary of emails that offer special deals or prizes associated with Prime Day - especially if they can only be accessed by clicking on a link or entering your personal or financial details. 

Double-check the email address, not just the sender's display name. 

Be wary of SMS scams too. Do not click the links until you've confirmed whether it's legitimate by contacting the company directly. 

Use credit cards instead of debit card, which will make it easier to recover funds if disaster does strike

Check for spelling or grammar mistakes. Large companies will rarely make these errors.

If you find yourself at an airport, a hotel, or your local coffee shop, refrain from using their public Wi-Fi to shop on Amazon Prime Day. Hackers can intercept what you are looking at on the web. This can include emails, payment details, browsing history, or passwords.

Look on social media to see whether other consumers, or the company itself, have reported similar scams.