Arqit and Blue Bear autonomous systems collaboration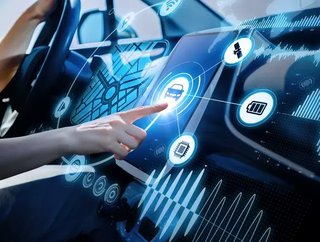 The new Arqit and Blue Bear partnership for live operational scenarios, will help to solve the security challenges associated with autonomous systems.
Arqit Quantum, a global quantum encryption technology company, has entered into an agreement with Blue Bear Systems Research, a pioneering supplier of unmanned and autonomous systems for defence and civil customers.
The agreement will see the two companies jointly demonstrate the implementation of Arqit's quantum encryption capabilities on Blue Bear unmanned systems in the critical land, maritime and aerospace domains.
Blue Bear has a variety of next generation unmanned and autonomous systems that are already deployed with its defence customers, and the application of QuantumCloudTM will provide Arqit's secure encryption across its range of products. The Blue Bear Smart Connect™ avionics, which rapidly converts basic vehicles into highly autonomous vehicles tasked via its Centurion™ Swarm Mission System, will host QuantumCloud™. Blue Bear's solutions use a communication architecture which is multi-layer with communication bearers ranging from SATCOMs, terrestrial datalinks to 5G.  Its specific focus over the last twelve years is Multi-Domain Integrated operations, which optimise use of unmanned air, ground and maritime vehicles, and manned-unmanned teaming.
Blue Bear CEO Dr Yoge Patel said: "Arqit's security solution is a superb addition to Blue Bear's 5th generation modular, Open Architecture avionics solutions, which have accrued many flight hours for both singleton UAS and swarm UAS operations in highly complex use cases. We have been awaiting feasible solutions to robustly secure unmanned operations for many years and QuantumCloudTM offers all the attributes we seek."
Arqit Founder, David Williams added: "Partnering with Blue Bear to apply QuantumCloud™ on autonomous systems in live environments is a great opportunity to demonstrate to new defence customers that Arqit has solved the security layer problem in the Joint All Domain Command and Control mission."