Avast adds new privacy and scam protection features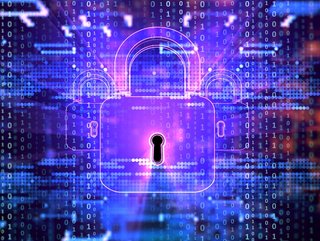 Avast has expanded its product Avast One with a number of new features designed to protect users from online scams, fraud and other privacy threats
Avast, a global leader in digital security and privacy, has enhanced its all-in-one protection service Avast One with new features designed to protect people from online scams, fraud, and other personal privacy threats.
Headquartered in Prague, Czech Republic, Avast has over 435 million users online, and offers products under the Avast and AVG brands that protect people from threats on the internet and the evolving IoT threat landscape.
Founded in 1988, the company's threat detection network is among the most advanced in the world, using machine learning (ML) and artificial intelligence (AI) technologies to detect and stop threats in real-time.
Creating a safer internet
Avast One is a cross-platform service that includes built-in technologies that improve online privacy, security, identity, and performance for the modern internet. In addition to scam and online fraud protection, the new update to Avast One includes Online Safety Score, a feature launching on Windows and Android which gives users regular feedback on their digital habits and provides personalised tips to improve online and device safety.
"We know scams are a cause for concern for a lot of people so our goal with the new additions to the Avast One suite was to help them regain confidence and peace of mind when using the internet and their devices," said Vita Santrucek, Chief Product Officer at Avast. "Not only are scams and other forms of online fraud more pervasive, they're also more sophisticated, to the extent it's really hard to differentiate between content that's benign and content designed to exploit. Scammers take advantage of current affairs to reel people in, for example, two years ago we saw a spike in Covid-related scams, and in February and March this year we saw scams related to the Ukraine war."
Improving privacy and making it easier to spot malicious activity
A key enhancement, Email Guardian, aims to make it easier to spot malicious communications so that everyone, no matter their technical expertise, can stay safe from scams by proactively scanning web links in messages before they are opened and blocking malicious attachments sent to and from email accounts.
Privacy Advisor, an educational tool that offers simple step-by-step instructions to adjust and improve privacy settings on popular platforms such as Google, Facebook and LinkedIn, is now available on both Windows and Mac while the Smart Virtual Private Network (VPN), a feature that automatically activates a VPN session when visiting banking websites or connecting to public Wi-Fi, is also available on both platforms as part of Avast's multi-platform commitment.
Avast One is available in three different versions: Essential, the free service, and premium services Individual and Family. Avast One Individual supports a single user for up to five devices and Avast One Family for up to six users across 30 devices.