Biden calls for $22 billion in cyber security funding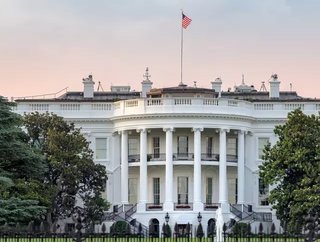 President Biden has made strengthening US cybersecurity capabilities a top priority
The Biden administration have called for $20 billion in grants to harden the nation's energy systems by strengthening cyber security and the energy grid's resilience. It also proposed $2 billion in federal grants to support microgrids and grid resilience in areas with a high risk of power outages.
The White House said in a statement: "Specifically, these modernisation block grants will be tied to the use of and compliance with 21st century energy, technology, and security standards.
"Eligibility for these grants will also be contingent on policies requiring installation of technology that detects and blocks malicious cyber activity on information and operational technology networks, consistent with privacy protections."
The statement follows the Colonial Pipeline ransomware attack, which caused gas shortages in the southeastern US; last December's Solarwinds hacks, which affected 18,000 organisations worldwide including the US Department of Homeland Security; and recent widespread cyber attacks exploiting vulnerabilities in the Microsoft Exchange Server. 
Executive Order
Last week, Biden signed an executive order to increase the US's defences against cyber attacks and provide better lines of communication between law enforcement and service providers to enhance investigations.
That Executive Order on Improving the Nation's Cyber Security requires information technology and operational technology service providers to share cyber security threat information with the government. Federal agencies must also implement multifactor authentication to their systems and encrypt all data in the next 180 days and deploy a zero-trust security architecture.
The White House is also readying a plan created by the National Security Council to increase the cyber security and resilience of the electrical grid. It will carry incentives that will make it more appealing for electrical operators to implement protections. Those protections include cyber security monitoring equipment and an assessment to identify sites that would present the most risk to the grid in an attack. That plan will also extend Cyber Testing for Resilient Industrial Control Systems, a partially classified plan that identifies vulnerabilities in the electrical grid that intruders could exploit.