Binalyze secures $10 million funding for forensics platform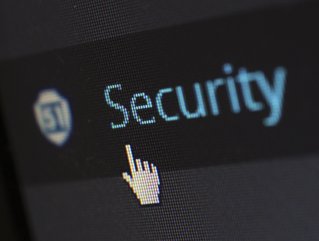 Binalyze enables enterprises to respond to cyber breaches in real-time which dramatically speeds up investigations and remediation
Binalyze, the Enterprise Forensics platform which enables enterprises to respond faster and more effectively to cyber threats, today announced it has raised $10 million in its Seed funding round. The investment will enable further innovation to define the standard for next-generation Enterprise Forensic solutions. It will support the extension of Binalyze's cloud-native capabilities to enhance coverage in cloud and container environments.
The investment will also accelerate Binalyze's expansion in the US, Europe, and other key global markets enabling enterprises, MSP, and Incident Response partners to mount a forensic response to cybersecurity attacks in near-real-time. This minimizes damage and cost to the business.
The investment, which brings total funding to date to $11.7 million, was led by European venture capital firm OpenOcean, with participation from Earlybird Digital East which led Binalyze's pre-seed round last year.
Binalyze growth
Binalyze has grown quickly, with annual recurring revenue multiplying 20 times in the past year alone. It's customer roster includes international brands and Fortune 500 companies including global banks, auditing companies, airlines, and telcos. The platform delivers real-time forensic visibility to the core security stack, redefining how enterprises can use forensics in real-world scenarios and helping them to minimize the extent of the breach and accelerate root cause analysis to ensure it cannot happen again.
Cybercrime is of growing concern for enterprises. One report estimates over half of large companies now deal with at least 1,000 cybersecurity alerts every day. There is a growing acceptance that 100% breach prevention is no longer a realistic expectation for most businesses. This is marked by a strategic shift in cybersecurity spending - according to Gartner, detection & response now accounts for 60 percent of enterprise information security budgets, up from 20 per cent in 2015.
Traditional digital forensic tools are slow and require technical knowledge that is in short supply. This is why it often takes weeks or even months for an enterprise to understand the extent of a cyber breach. A report from IBM found it took companies 206 days to identify a breach after it occurred and another 73 days to contain the breach.
Emre Tinaztepe, CEO and founder of Binalyze said: "100% breach prevention is no longer a realistic expectation. Forensic visibility is an integral part of an investigation. Enterprises need to be prepared with the right tools to mount an effective and quick response once a suspected breach is detected.
"Speed is of the essence. Cybercriminals work quickly once they gain access to a corporate network. Binalyze is designed to be fast, capturing the most comprehensive forensic snapshot and creating a detailed digital forensics report in less than 10 minutes. It dramatically speeds up all stages of incident response, from identification to remediation."
Ekaterina Almasque, General Partner of OpenOcean said: "Binalyze is a category defining Enterprise Forensics automation solution, enabling enterprises to finally be able to deal with cybersecurity attacks effectively.
"In today's world, companies are facing a vast number of cybersecurity alerts, and response times are painfully slow with consequences for the business. It took 1.5 years to detect that SolarWinds attack was happening. Binalyze's world-class team, with its highly differentiated product to detect the root cause in minutes rather than days/months – and sometimes years - is best positioned to help a fast-growing number of customers."
"Traditional digital forensics solutions are lacking the much-needed auomation and cloud capabilities. Binalyze solves the industry's pain points by increasing the agility of security teams in responding to cyber incidents with greater speed and accuracy" stated Mehmet Atici, Partner at Earlybird Digital East. "We are confident that Binalyze is on its way to becoming a leader in Enterprise Forensics, and we are very excited to continue supporting them in this journey since pre-seed."